....aaaaand it didn't turn out so great. Well, at least mistakes are easy to fix! I needed to cover up that brown door so I killed two birds with one stone: painted the odd door and tried my hand at wet-sanding. A LOT of wet-sanding.
Instead of a brand-new paint job I had to put my money into a new master cylinder, windshield seal replacement, transmission leak fixes and driver's seat upholstery. Next on the list: shorty headers and elimination of the side exhaust outlets. Yeah, they look cool but any trip over 30 minutes is tedious and droning.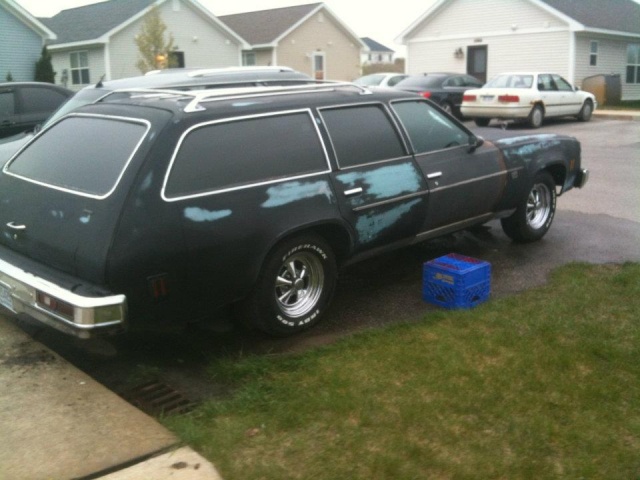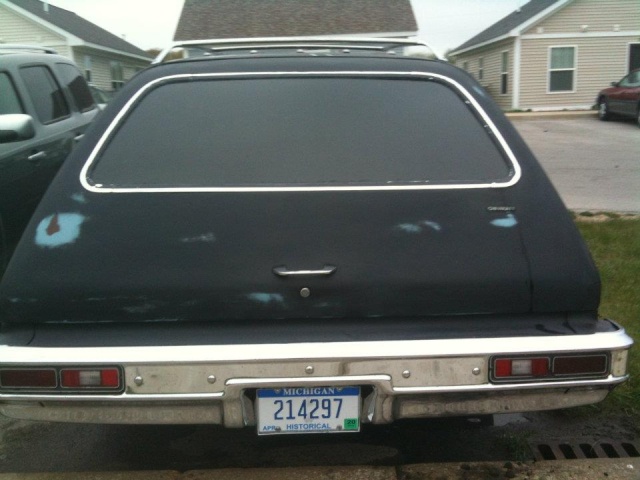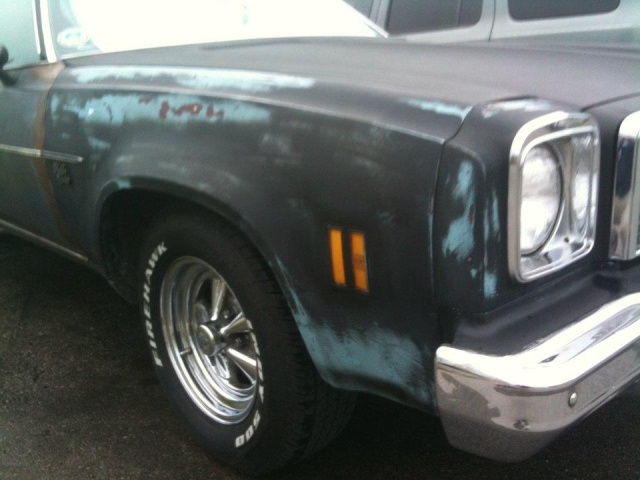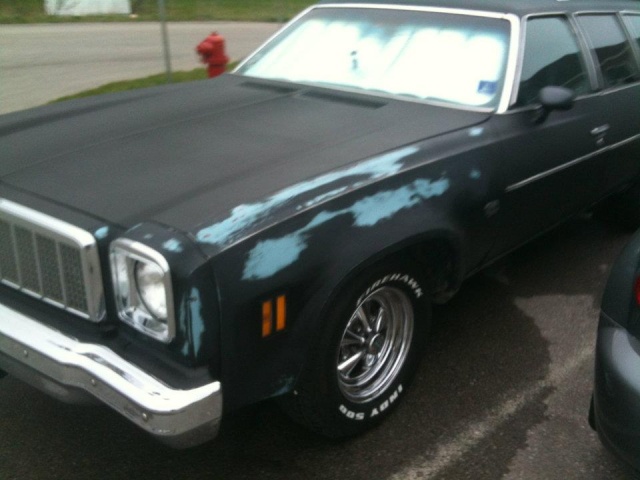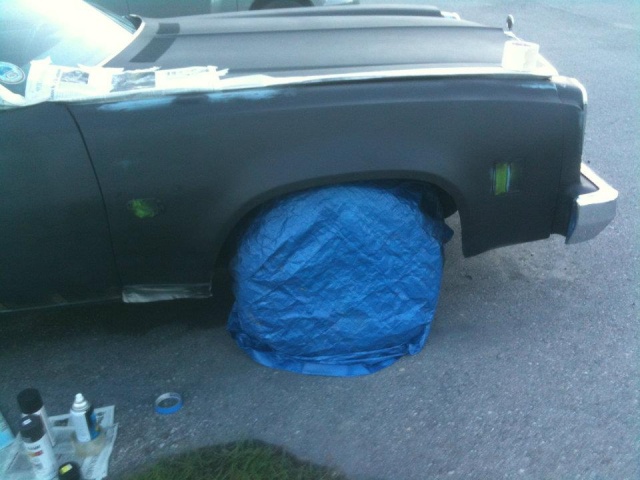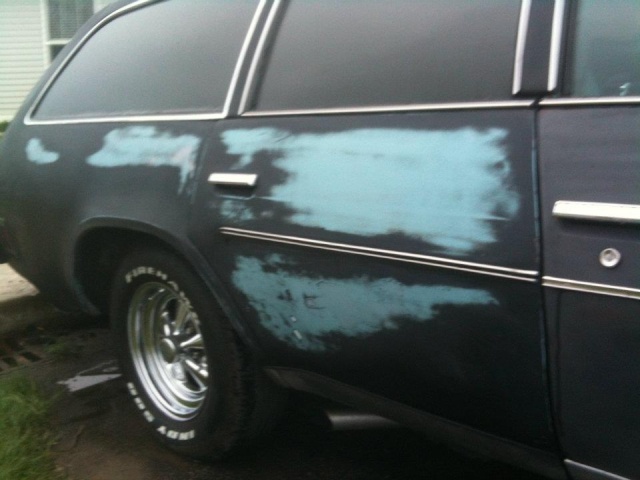 Last edited by dhw3971 on Tue Dec 18, 2012 5:27 pm; edited 1 time in total

dhw3971

Donating Member





Street Cred

: 3



I like it. Mine is the same blue underneath the flat black. Maybe if you only scuffed the edges of areas? The drivers fender is pretty good. And a season or two of weather, would bring out the right look.

BicknellWelding

Donating Member





Street Cred

: 3



Have you ever thought about wrapping the car or Plasti-Diping it? A cheaper and non-permanent alternative to paint (until you want to paint it).

https://www.dipyourcar.com/

Hawk03

G3GM Enthusiast





Street Cred

: 18



I remember an episode of Trucks showing how to get the patina look, it was interrsting

jrb75

Donating Member





Street Cred

: 0



If you want to redo those areas you could use some small 3m sanding discs with a low speed rpm to scuff the blue and blend it into the black paint. They are a "hook-it" type & about 2" in diameter. Chances are it was a contamination issue of some kind that interfered with the bond. I would start with a 400 grit and see what that will look like. I'll post a pic of the discs I use on here if you want. I also use a semi-flexible disc pad.

Whose paint did you use?

77mali

Donating Member





Street Cred

: 62



I'd still like to get rid of most of the black or fade them together better, so if you've got some pictures of the 3M discs that would help.

I just used some flat black with satin overspray to get the look right; if I made a mistake I just sprayed over it and sanded off the right amount. Later in the summer I sanded areas that would be more prone to wear, like leading edges and sharp body lines. Looks good enough for now.


The previous owner had it painted flat black and I always liked the baby blue. Once I have a gazillion dollars I"ll get her painted properly. At least right now I'm not afraid to damage the finish!

dhw3971

Donating Member





Street Cred

: 3



Search 3M Gold abrasive discs. They're avail 50 per pack in many, many grit types. I got the felxible drill pad from one of the headlight restoration kits (can't remember which). If you have a "Fedrated Auto Parts" franchise near you call them, they may stock them. They're 3" discs & they work pi$$er. They'd work to blend the failed areas into the existing paint so you can re-coat them, Go slow- (low RPM) don't grind the paint just let the paper do the work. I have a low speed lock on my drill and when I use these, I just kinda "hold the weight of the drill" while prepping the surface. It takes a lot of patience not to press down on the surface. Finding the right grit might take some trial & error so if you have something to practice on- I would suggest that first if you haven't done a lot of body work before.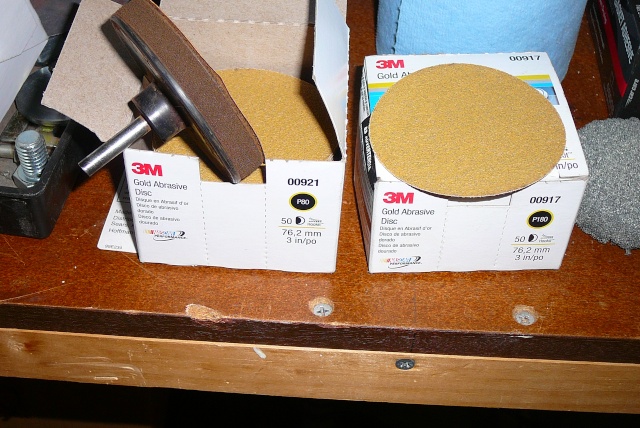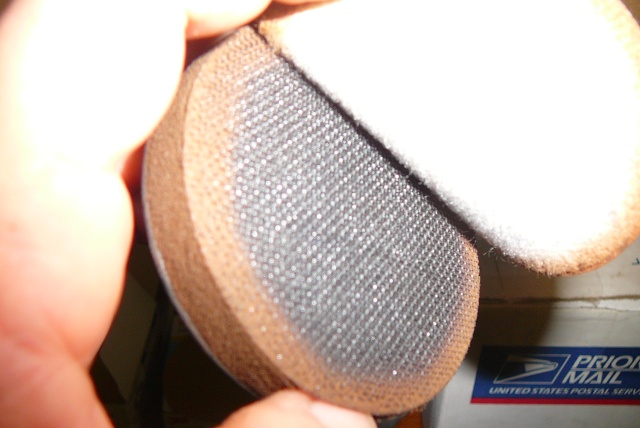 77mali

Donating Member





Street Cred

: 62



Similar topics
---
Permissions in this forum:
You
cannot
reply to topics in this forum