Does eny1 know wat the letter on top of the casting number stand for

dade1989

G3GM Member





Street Cred

: 0



Is it just a single letter or is there another set of numbers after that too? I have a late 80's block the casting number is on the L side of the block & there is a smaller "lettered" date code that's a bit smaller & harder to read but near it. Think it's opposite on 73-77 small blocks (Chevy anyway). Post a pic if you can that should clear it up more.

77mali

Donating Member





Street Cred

: 62



I can't get a picture cuz the engine is still in the car but its just one big M on to of the casting number

Ill try to stick my phone down there tomorrow and try to get a picture

dade1989

G3GM Member





Street Cred

: 0



I'm not all that familiar w/ older blocks. This is near my casting number.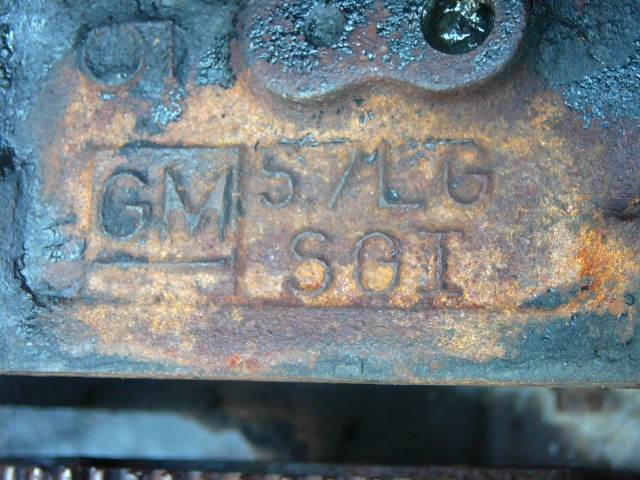 77mali

Donating Member





Street Cred

: 62



Similar topics
---
Permissions in this forum:
You
cannot
reply to topics in this forum