I have some old power window and door lock switches, does anybody know which stud on the back of the switches does what? I'm looking to reuse the switches to keep the appearence, but since I don't have anything else to go with them, I want to see if I can use them to operate other devices. The door lock switch has 3 studs on the back, 1 of them is isolated from the other 2. Can I asuume the single 1 is power in and the other 2 control the action. What about a ground wire?

Bruisr

G3GM Member





Street Cred

: 8



Not sure what you are describing with the switch pins. My factory Lock switches have three pins in a dogleg configuration; pretty much equally spaced. Can't say any one pin is isolated. I do think you have the right idea in that one is power and the other two dictate the direction of the action. If you'd like, I can get back to you with the correct color wires and which pin they go on if you can then find a schematic to confirm. I've got a harness laying around.

As for Ground...there is no wire as it is achieved through the door metal via the mtg bolts of window motor and/or lock actuator.

Mcarlo77

Donating Member





Street Cred

: 77



Hopefully this will help...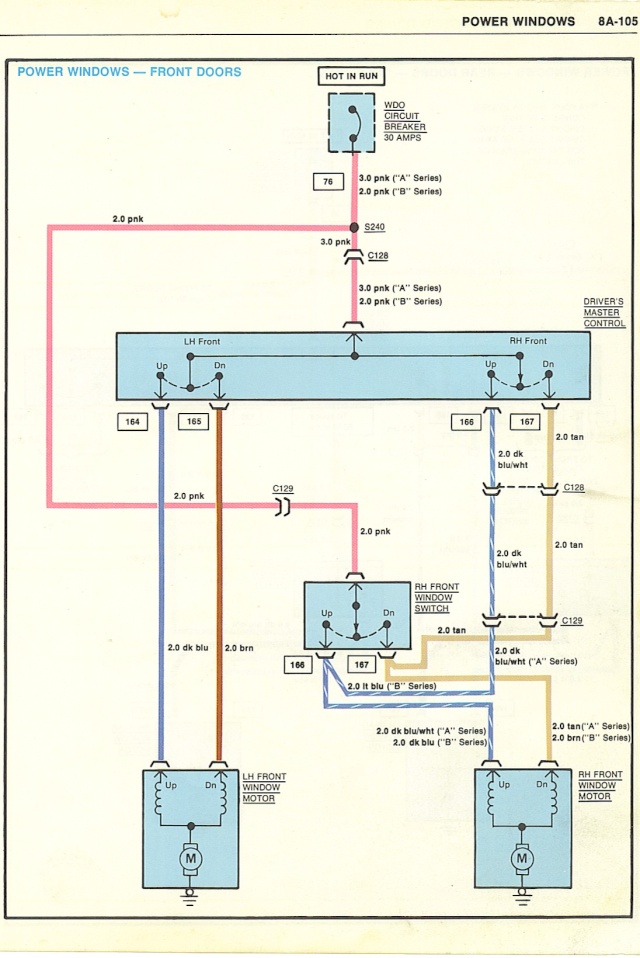 Biomedtech

G3GM Member





Street Cred

: 5



Similar topics
---
Permissions in this forum:
You
cannot
reply to topics in this forum