I got this:
" />in trade for this: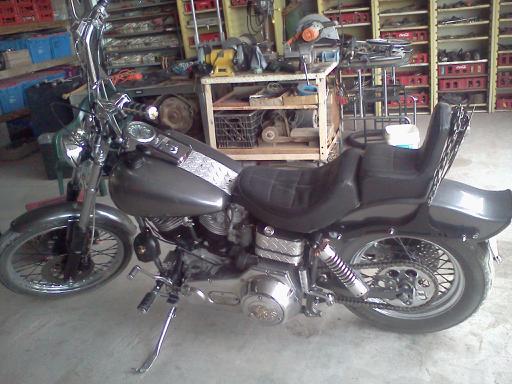 " /> The Harley was a basket case always needing repairs and was unreliable. My new Yamaha Roadstar was 1600 cc's punched out to 1800 cc's with a bigger cam and carb. It's like riding a Cadillac compared to the Harley!!!

Bruisr

G3GM Member





Street Cred

: 8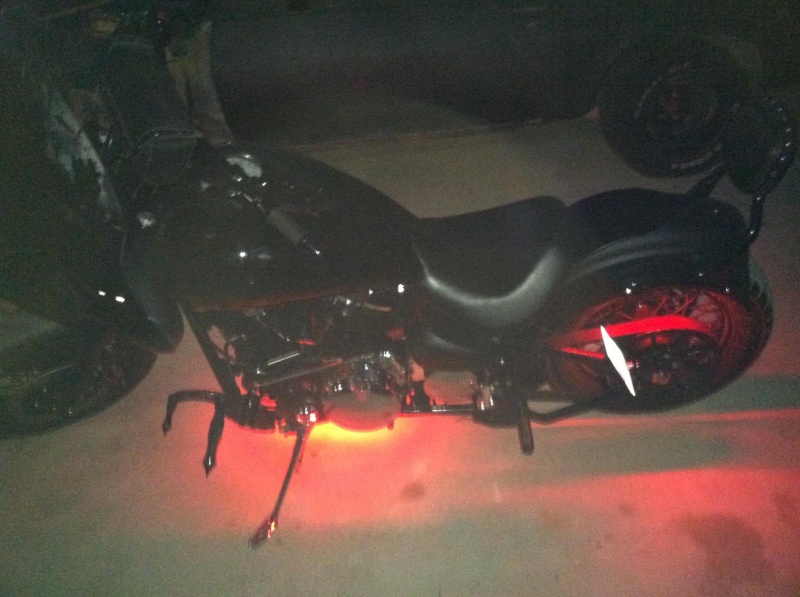 " />
"Being a Marine, this fits nicely. I was issued to carry this M-16 with the M-203 40 mm grenade launcher. />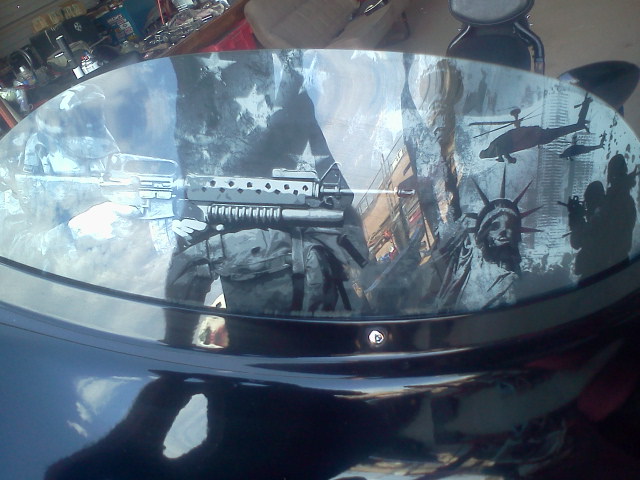 " />   She uses more gas than the Harley does, but has a lot more power!  I'm not a Harley, so no love lost here!

Bruisr

G3GM Member





Street Cred

: 8



Looks nice! Lots of fun, i'm sure! Bring it around when you get a chance, i'd like to see it!

Pontichev327

G3GM Enthusiast





Street Cred

: 7



Some folks just "have to have an HD." Personally I think you came out on top there. Have fun with it, looks real nice. I'd like to get my hands on a nice late 80's Goldwing someday.

77mali

Donating Member





Street Cred

: 62



Its kinda funny, growing up my parents were against motorcycles. Then a friend of mine sold me the Harley at a good price. Now my mother and father have their own Goldwings, and my older sister just bought herself a brand new sportster last week. I love my new "scooter" but it will never replace the chevelle and el caminos. I use the scooter for driving to and from work, but my passion is still in my G-3's!! Pontichev- the wife and I will be going to the next cruise in Glendale this month, I'd like to meet up with you and hang out!

Bruisr

G3GM Member





Street Cred

: 8



Man, I traded my turbo geo for this one and $500 cash in my pocket. Its a great around town bike but not very forgiving on the highway.

its 1995 honda shadow vlx
https://www.facebook.com/photo.php?fbid=10151550646044669&l=161e805d53


oh and the color is Pearl Paragon Purple not blue like the camera always shows.
___________________________________________
www.cardomain.com/id/3115ultima

BlackChevelleSS

Management





Street Cred

: 20



Similar topics
---
Permissions in this forum:
You
cannot
reply to topics in this forum