+4
Tom77
driveit
77chevelle
dynchel
8 posters
Hello Everyone!
My name is Mitch, I've been using this site for a little while now for info but figured I better introduce myself. I have a 1977 Chevelle Malibu Classic, 2 Door Coupe that originally came with a 350 4barrel, TH350 and 2.73 gears. I bought the car when I was 17, I'm 21 now. It was just sitting in a guys barn, begging to be driven. The head gaskets were blown and the heads were cracked quite bad.
Right away I bought a set of 190cc Procomp heads, an Edelbrock Performer RPM intake manifold, set of cheap headers, Summit brand cam, 3.73 gears, 2300 stall converter and reused the Holley 650 DP that was on it. This woke the car up pretty good and not long after the old TH 350 self destructed. I found a TH400 out of a 1984 1 Ton Chevy truck for $40, having not been confident in auto transmissions I took it to my uncle who rebuilds them quite often for his pulling trucks, It's now full manual transmission, and I learned quite a bit.
I drove the car for a couple years like this and it was a blast, but I got an itch for more power, this is where I started my Blow Through single turbo build. But being in university really takes a toll on the bank account, so its been taking awhile. I'm running an Ebay GT45 turbo, all the piping has been custom made with old exhaust tubing by me due to cost, I've also modified the 650 DP for boost. I'm running the stock internals for now while I learn to tune, once she blows ill either build a new motor or just grab another junkyard engine. Lets be honest probably a junkyard motor for $200. I'll try and post some pics that i've got.
Sorry for the long introduction, I look forward to learning more about these cars from you guys.
Mitch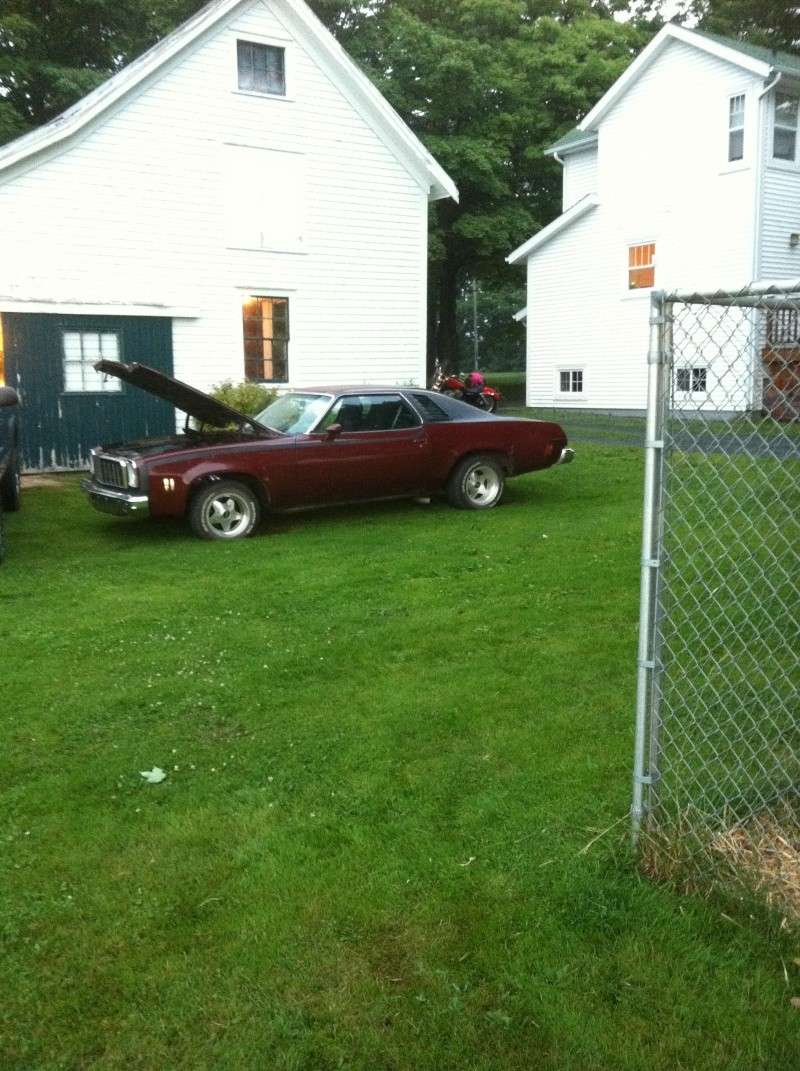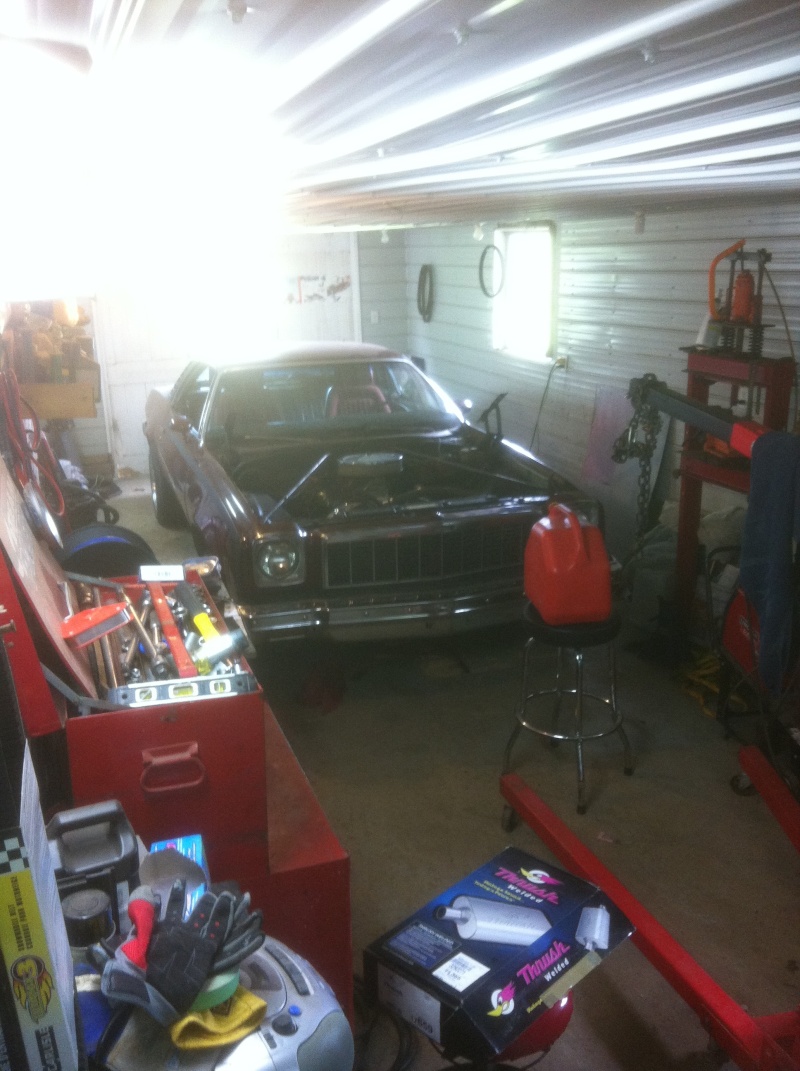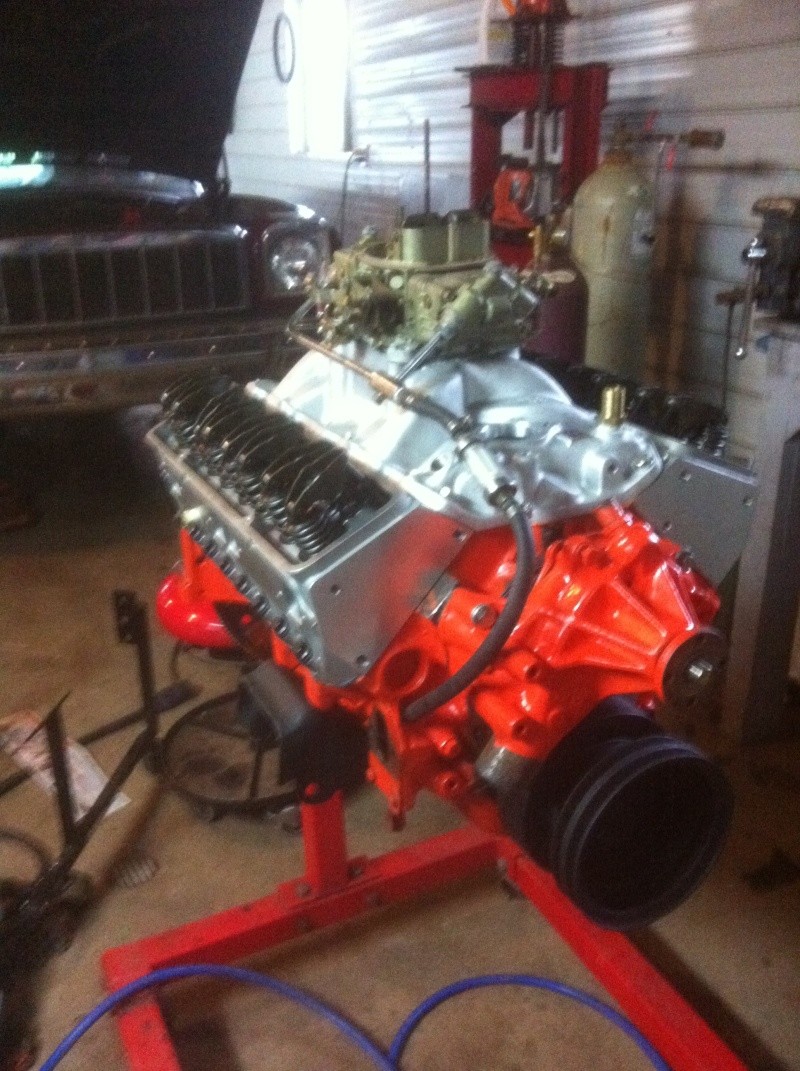 77chevelle

G3GM Newbie





Street Cred

: 0



Welcome, sounds like a fun project.  I'd love to learn more about your homemade turbo setup.
btw, did you add the '75 front end or did it come that way?  It looks nice with the round lights & earlier bumper.
Last edited by dynchel on Wed Aug 27, 2014 11:46 am; edited 1 time in total (Reason for editing : added details)

dynchel

Donating Member





Street Cred

: 40



Thanks for the welcome! I bought the car like that, the papers for the car say its a 1977 but who knows what has happened to it over the years. I'll post the Vin# Up and maybe someone can tell me more about it. I will take some more pictures of my turbo setup and post them up hopefully by the weekend. If i do that should I start a build thread? or move this one?


77chevelle

G3GM Newbie





Street Cred

: 0



Tell and show us more. Definitely want to know more about your turbo setup.

driveit

Donating Member





Street Cred

: 15




Tom77

Donating Member





Street Cred

: 9



Cheers! Welcome aboard. I'm interested in seeing how your turbo setup works out. Good luck!

Oldschool454

G3GM Member





Street Cred

: 5



Welcome great to see another Canuck.



Dinomyte

Donating Member





Street Cred

: 11



Welcome & glad to see another young guy who can appreciate these awesome old cars.
I'd like to see a build thread on your car. Good luck.

Is it snowing there yet?

77mali

Donating Member





Street Cred

: 62




thatfnthing

Donating Member





Street Cred

: 65



Similar topics
---
Permissions in this forum:
You
cannot
reply to topics in this forum