I know some new interior pieces can be bought new and I might do that, but my question is which interior pieces are the most successfully dyed? Is there a chance the dye will rub off on my new Colonel Sanders suit? Any comments on new pieces that don't fit right? JB

JB2wheeler

G3GM Fanatic





Street Cred

: 28



The only stock-looking interior trim pcs that I'm aware of that are available new are "A" pillars (black only), lower door panels, headliners/sunvisors, carpet and seat covers (all in various colors).  

Personally, I've only colored hard plastic (SEM) and seat belt straps (actual dye put in boiling water).  Actually, the seat belt straps were really only freshened up with black dye.  Tried changing colors once and it was a disaster as the fabric isn't porous enough to absorb a different color altogether.  And, I'm leery of spraying them with SEM as I would think they would become somewhat stiff and/or flake from frequent flexing. No experience with seat covers.

Mcarlo77

Donating Member





Street Cred

: 77



I redid the all the plastics in my '79 Z28 with the SEM stuff. Yeah you can call it dye but it is more or less paint. Prep is the biggest thing. If the panel is chaulky then forget about it. Clean the stew out of it, use a adhesion promoter (I used bulldog) and thin even coats. Turned out fantastic. I even redid the rope steering wheel and if you know those wheels you know all the crevices they have. No wear whatsoever in the 2 years I owned it after I did the work.

Damon23

G3GM Member





Street Cred

: 5



I followed Wally's directions for painting interior plastic and they have come out good. I used SEM Firethron Red on the cluster bezel and used Dupli Color white Vinyl and Plastic paint on the A Pillar. I used SEM soap, adhesion promoter and low luster clear on the a pillar as well. I painted it today so I don't have any comments on how long it lasts but the paint laid down good. I will be using Dupli Color for all of the white interior pieces since there are a lot of them and Dupli Color is half the cost of SEM. I will SEM for any Firethorn pieces.    
https://www.g3gm.com/t5617-painting-interior-plastic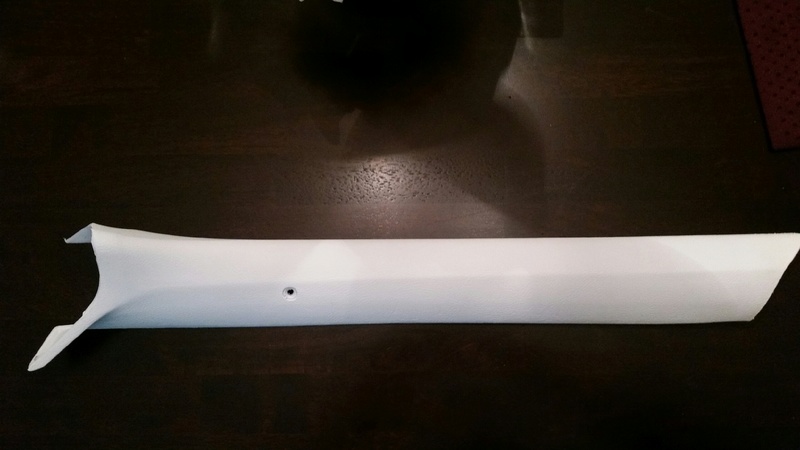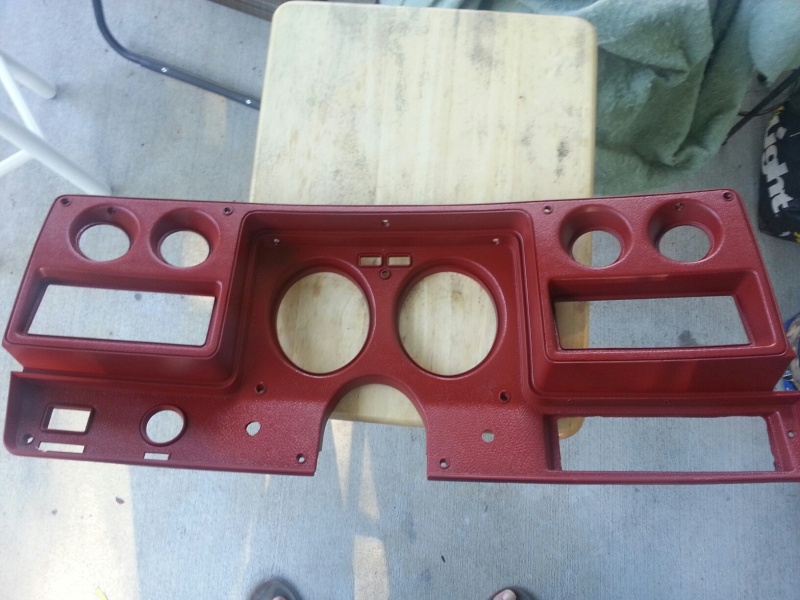 Hawk03

G3GM Enthusiast





Street Cred

: 18



Can I have the Part number for the Firethorn red or Where yu got it ?? I am getting close to the Point of Needing it
Thanks Hawk and Looks great


___________________________________________
1977 Chevelle SE x2
One Mild original
one Wild NON original
Anthony

Limey SE

Management





Street Cred

: 97



https://www.amazon.com/SEM-15113-Firethorn-Color-Coat/dp/B000PL06GC

Hawk03

G3GM Enthusiast





Street Cred

: 18



Similar topics
---
Permissions in this forum:
You
cannot
reply to topics in this forum