My 75 is a good car but needs attention here and there. One of those areas is the rear of the car. According to the paperwork the car was taken apart and painted back in 06. They did a pretty good job but something happened out back between then and when I got it cause it was not right. The filler was awful. It has deep sanding scratches and the paint is not even close. I think they got the paint code off the tag and went with that and the car is not the original color. It is a code 26 car and now is more of a 28.
I was able to get a set of nice tail lights off facebook and after a quick clean, sand and polish I can say I have like new tail lights. And I cannot put new tail lights in a tail panel that has overspray and is overall not pretty so I pulled that. Then the aforementioned fillers need work. So it is all apart ready for some work and paint. I'm going to take the corners down to the paint place and get them to match it. They'll put it spray cans for me cause that will be easier. I do need to get some in a quart or so cause of the clear lifting on the trunk lid. Gotta pick up four bumper bolts cause I removed the bumper guards off the front and back. The license plate holder was also removed for a clean look up front. I bought a set of bumper brackets from a member here to tuck the front bumper but I decided not to do it. The rear is another story though. I want to move it in a inch or two so if anyone has any advice on the whole drill a hole in the shock thing please let me have it. I'm also thinking of a semi-gloss black rear tail panel. What do you all think?
Old lenses
New lenses
Tail panel
See what I mean about the fillers?
Just little things for right now. Trying to get it ready to take to Daytona for the Turkey Rod Run. I got a new license plate light installed and a dual exhaust crossmember on the way. Exhaust is the next little project.

Damon23

G3GM Member





Street Cred

: 5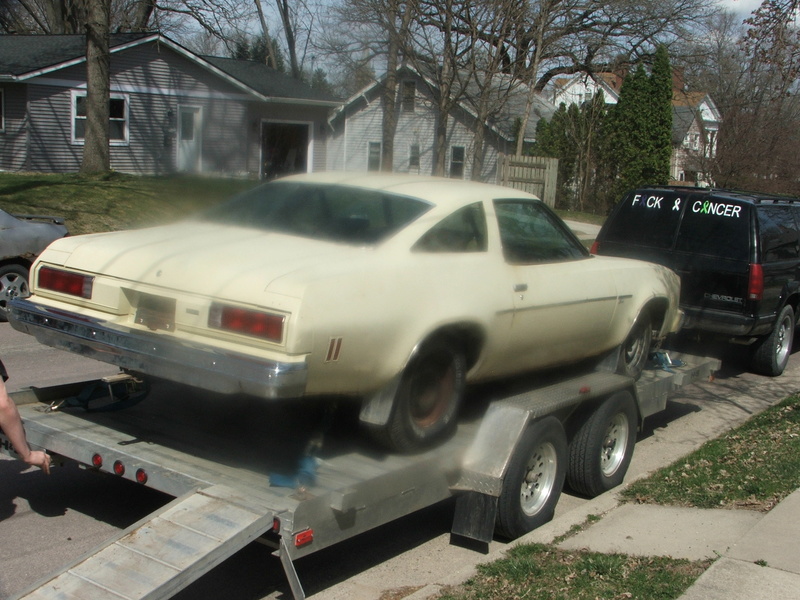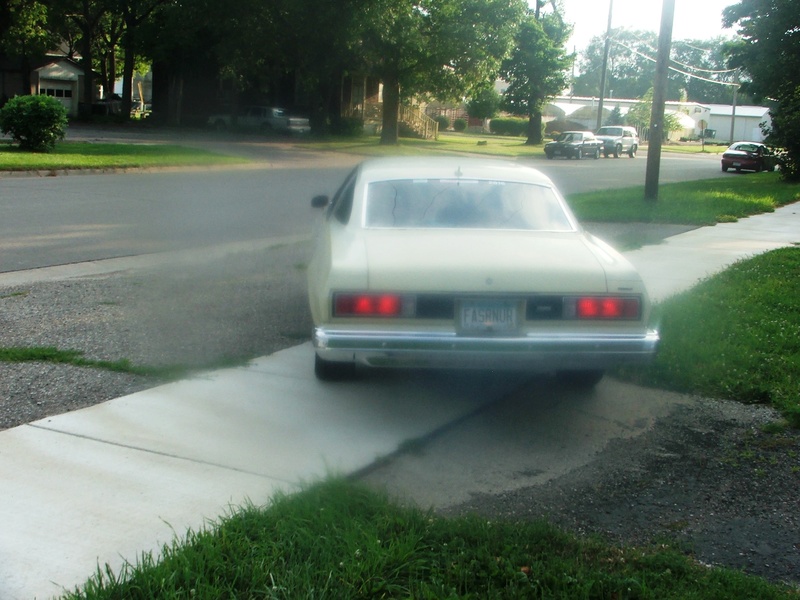 I blacked out the panel around the lights only Damon. It gives it a different look indeed. I did only the area that was inside of the raised area of the panel if that makes any sense.

fasrnur

G3GM Enthusiast





Street Cred

: 9




___________________________________________
1977 Chevelle SE x2
One Mild original
one Wild NON original
Anthony

Limey SE

Management





Street Cred

: 97



Alright. I can put this one to bed for now. Tail panel painted, trimmed the fillers and tucked the rear bumper. Looks a bunch better. Still have to paint those pieces that go on each side of the lights but they will be black.
I moved up to the front. Painted the tuck brackets and installed.
I thought I was doing good until I noticed that my front bumper is bent on the drivers side. Oh well. I was going to do them silver anyway so I guess I'll look for a new one some time after the first of the year.
Oh yeah, and my cross member came last week. Just got around to opening it.

Damon23

G3GM Member





Street Cred

: 5



Oh, I have to thank Mcarlo77 for the new license plate lense, tropdeprojet for the tuck brackets and eboklund73 for the cross member.

Damon23

G3GM Member





Street Cred

: 5



Nice work sir. Did you get both bumper tuck brackets from tropdeprojet?

fasrnur

G3GM Enthusiast





Street Cred

: 9




Damon23

G3GM Member





Street Cred

: 5



That looks great, nice work! Did you use front brackets for the rear too?

Hawk03

G3GM Enthusiast





Street Cred

: 18



I drilled the shocks then ran a retaining bolt in them so they don't come out. I don't think those brackets would have given the tuck I wanted out back.

Damon23

G3GM Member





Street Cred

: 5



Similar topics
---
Permissions in this forum:
You
cannot
reply to topics in this forum