I will have a better picture later.
This is the latest Chevelle in the fleet and the hardest for us to find. I started looking in '01. We found it in near Fresno and drove it back after it had been setting for years. You would think there would be tons of trouble with it but, not so much. Ok, I have good size bad list. However, there isn't anything there that can't be fixed at somepoint. Overall it is not that bad and for under $2000 and I drove it home. The best part is it matches my Dad's 64 Chevelle wagon.
Specs:
*2 Seat, 6 pass
*307 CID 2BBL
*TH400 with Indy shifter (Was a 3 speed car, still has all the pedals)
*Factory A/C
*8.875 "12 bolt"
*Posi
*3.42 gears
*Rear sway bar  
The good  
:
Still has all the GM locks in it
Has a roof rack
The rear end
Still has "wagon" book from GM
It's a auto (I can't drive stick yet)
Wagon part of interior is all there.
No sign it has been hit or repainted.
Lift gate works good
Most of the important things work.
The bad
:
The paperwork.
Leaks from just about everywhere
Floor has rust holes by drivers foot well. And most likely many other spots
Starter needs replaced and crossover pipe is in the way.
Needs wiring help, bad.
No inside lights or gadges.
Speedo is useless
Trans crossmember is in under the frame
Rear swaybar mount is wrong
The 3 speed was removed
There is a hole cut for a floor shifter
Lack of seat belts
The seats
The interior is turning to dust
Carb needs done
Driver side rear door is rusted closed. Fixed pass side already.
The 14in rims and to small tires
There is more but, you get the point.
More to come as I get time and space to work on her.
More pics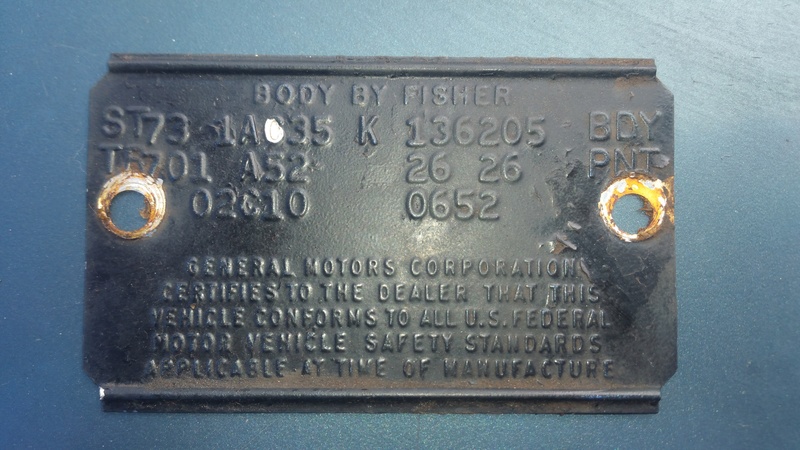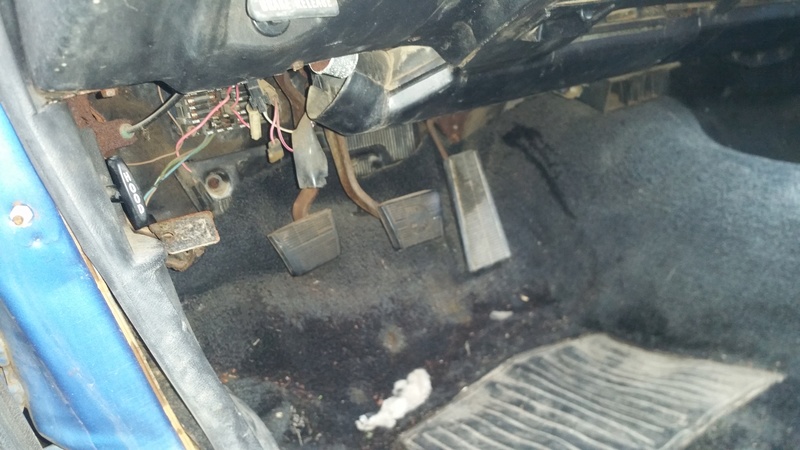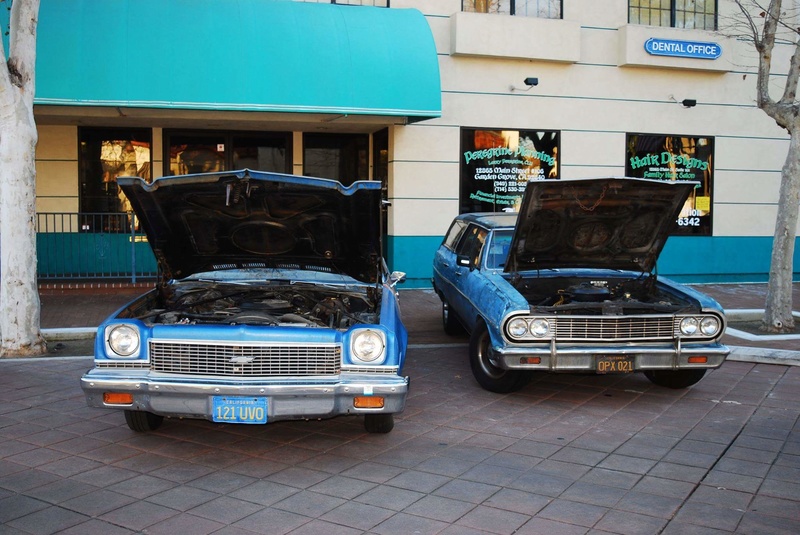 74chick

G3GM Member





Street Cred

: 6



Welcome here 74chick. Nice find in my opinion and great to see another one saved from the bone yard.


fasrnur

G3GM Enthusiast





Street Cred

: 9



I'm glad you saved another 1 from the bone yard ... or worse!


Cort, www.oldcarsstronghearts.com
pig&cowValves.paceMaker * 1979 CC to 2003 MGM + 81mc
"We've misplaced feelings that we used to know" | John Berry | 'Standing On The Edge Of Goodbye'

knightfan26917

G3GM Senior Member





Street Cred

: 8



Great start, close to how mine looked. I wish mine was a manual, good luck with this sweet wagon!

gtohenry6469

G3GM Newbie





Street Cred

: 0



Similar topics
---
Permissions in this forum:
You
cannot
reply to topics in this forum