I wanted to share with you my very good experience with Quadrajet Power, LLC. I first heard about this company (and Mark the owner) over on V8Buick.com. Their motto is "Your one stop Quadrajet shop for parts, services and custom built Quadrajets." They will do anything from provide parts, up to and including setting up a perfectly-matched carb for your application.
My personal situation was- I had just rebuilt my original, numbers-matching 1973 Chevelle SS Quadrajet by myself, and the carb ran great except for the fact that setting the idle speed with the solenoid was variable, because the throttle shafts were too worn out and had too much play (common on these old carbs). I'm a "do as much as I can myself" kind of guy, but I knew that I wasn't able to properly disassemble my baseplate, and accurately drill and ream for throttle shaft bushings, and I sure wasn't going to practice on my original carb. So I reached out to Mark to see if he'd just do the baseplate for me and the answer was "sure". My baseplate was completed in a week, and it came back beautiful, they cleaned it all up in addition to repairing both primary and secondary throttle shafts. They charge $49.00 for this service plus a $15.00 return shipping fee. For me, it was well worth it. Check them out at www.quadrajetpower.com or email Mark at mark@quadrajetpower.com.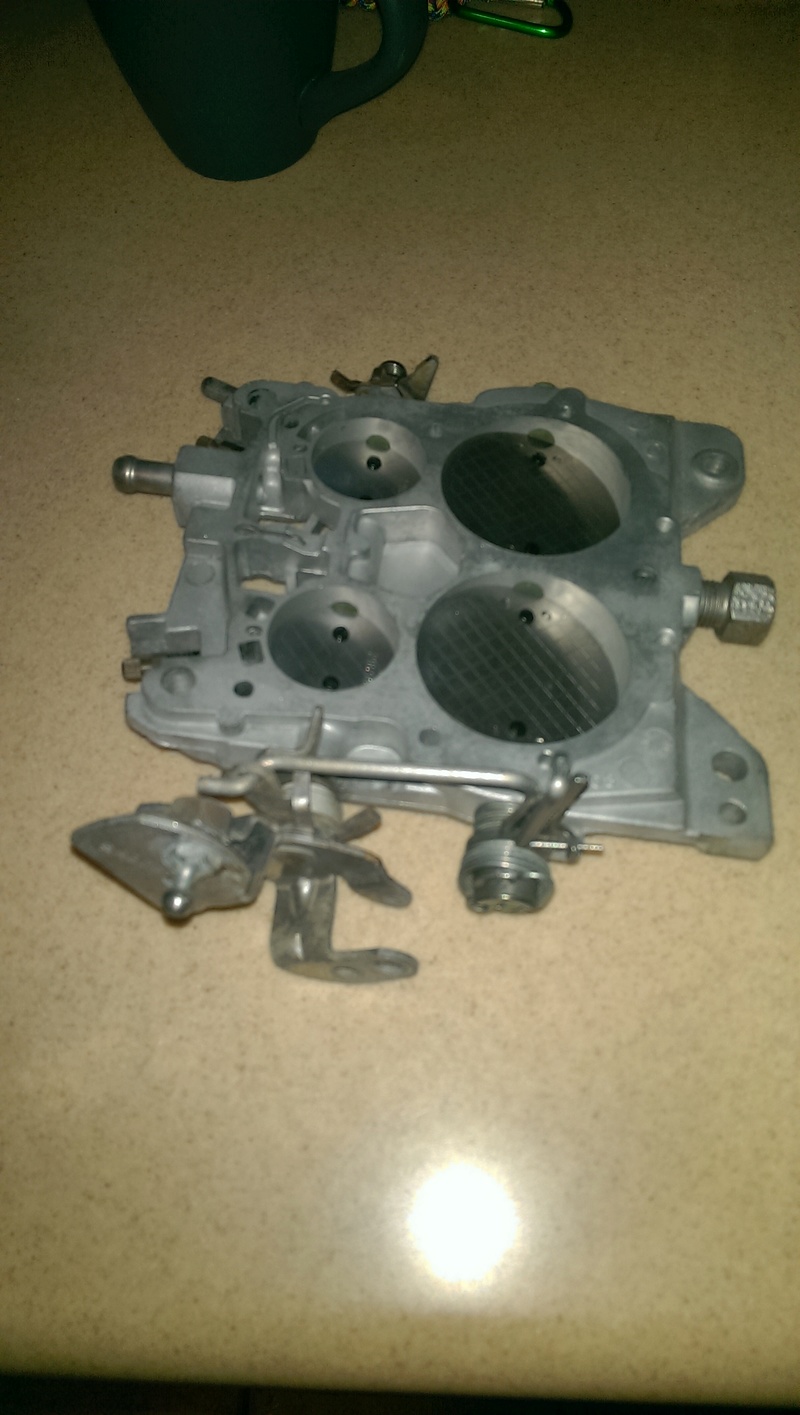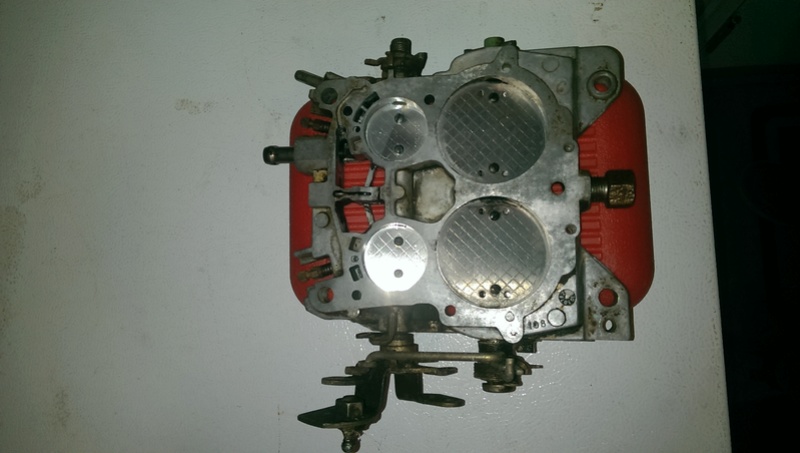 clanceman427

G3GM Enthusiast





Street Cred

: 16



Thanks for sharing Kevin. I might have to use them for my next quadra-jet.

Jeff

fasrnur

G3GM Enthusiast





Street Cred

: 9



Thanks for that Kevin ! Another source for parts is quadrajetparts.com, which I've bought stuff from. And another rebuild place is mountainmancarbs, which a the place the folks on the El Camino forum have used. Nice to have more than one place for parts and services...

Bill

pila

Donating Member





Street Cred

: 43



Yes thanks for putting that up Kevin. I've used quadrajetparts.com myself & Cliffs HP. I had Cliff's re-color my carb some years back and it still looks great. You'll be much happier with you'r original unit properly rebuilt instead of some parts store re-man hack job.

73ss

G3GM Enthusiast





Street Cred

: 11



Similar topics
---
Permissions in this forum:
You
cannot
reply to topics in this forum