I went to replace the fuel filter in my 73 350 Quadrajet. It looks like this:
Surprise, no filter at all in there at all. Just a spring.
So I buy a filter and it seems too long. I remember from long ago that these filters were shorter and that's why there was a spring to hold them in place. Sure enough the filter crushes and blocks the fuel from getting into the carb. You can see how the filter twisted as it compressed.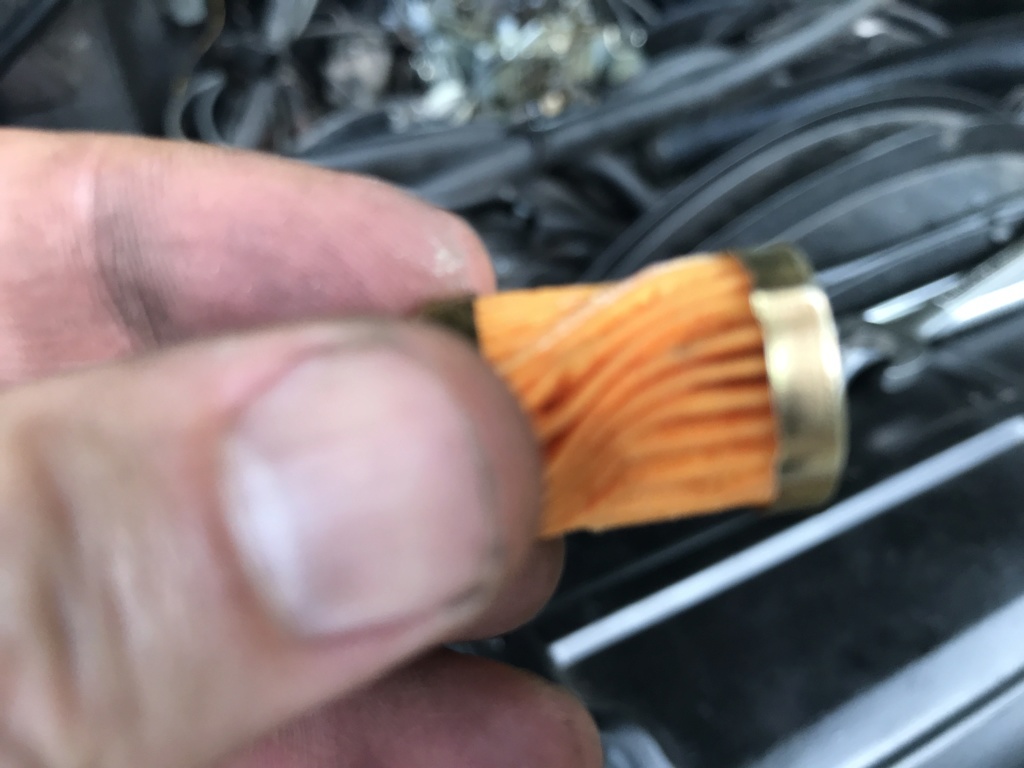 Advance Auto Parts, Napa, and every other place I look have the same filter, 1.03 inches long. Can anyone direct me to getting the right filter?
Thanks.

73 SS Wagon

G3GM Newbie





Street Cred

: 0



The inlet there dosent look right. Looks like it came from something else. That carb looks like a Q jet off a Buick or Olds which has inlet center front of carb. I would replace the line and put a inline filter there if you want to use that carb.

ant7377

G3GM Addict





Street Cred

: 36



Was thinking the same thing. The filter in my spare Q-jet off a '75 Laguna is 2" lg.

Mcarlo77

Donating Member





Street Cred

: 77



I hate to tell you sir, but you have either a Pontiac, Buick, or Olds carb on your car. Chevy carbs have the line coming in on the side and not the front of the carb. I've never see that type of adapter before. Depending on what fitting you have on your car, you can run a short or long filter. The fitting that screws into the carb, long or short, will reflect which filter you'll be able to use.
I have the short fitting and filter on mine.

fasrnur

G3GM Enthusiast





Street Cred

: 9



Get the filter based on the carb number, it you do have a Chevy Q-jet it would have come off a 1978 3/4-ton truck 454 - a one year only carb with an inlet facing forward.  Other Chevy Q-jets inlet faces the passenger side.

Iggy

G3GM Member





Street Cred

: 15



Similar topics
---
Permissions in this forum:
You
cannot
reply to topics in this forum