I'm fired up that I found the build sheet for my '73 Laguna on top of the gas tank.  
 It's in pretty good condition.  It came right off the tank- it was stuck on with a piece of masking tape! I'm a little scared about trying to clean it up.  Anyone have any suggestions??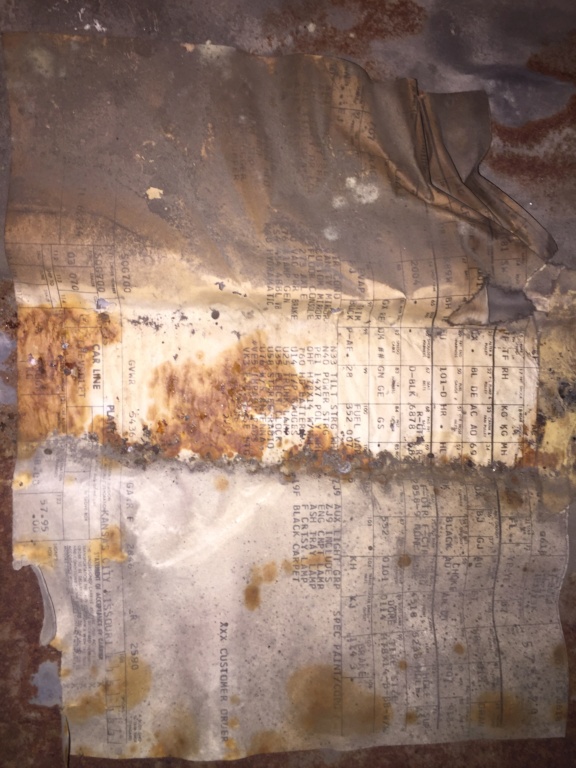 FumiyoG3

G3GM Member





Street Cred

: 2



Congrats!

I don't think you dare try to do anything but a light swipe with a damp cloth...and, not even sure I'd do that and risk ruining it.  If that one is like the ones I've found on top of gas tanks, it's very brittle...so, be careful.  I'd certainly make copies of it and then store it in a clear vinyl protective sleeve.

Mcarlo77

Donating Member





Street Cred

: 77



I cleaned it up with light brushing from a small paintbrush. It turned out nicely- now I can see my favorite option code- CA1 sunroof!!!!
It is wrinkled up in the top left corner. I wonder how i could possibly get those out without tearing the sheet to bits.............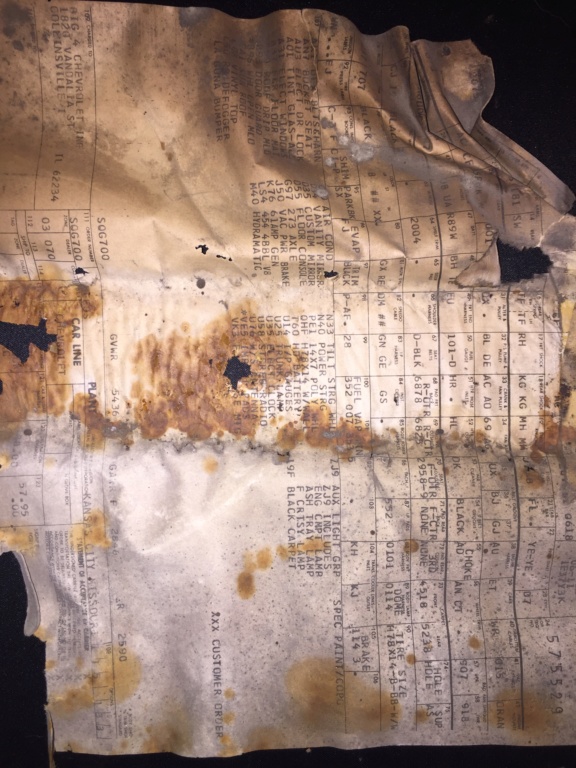 FumiyoG3

G3GM Member





Street Cred

: 2



For your wrinkles....potentially steam (?). Not that I am an authority. Just a possible solution . Just lending a thought.

Anyone else ?

impalamonte

G3GM Enthusiast





Street Cred

: 18



These guys have done some aggressive sounding things with laquer thinner, but with good results:

http://forums.maxperformanceinc.com/forums/showthread.php?t=777277&highlight=build+sheet

http://www.forums.maxperformanceinc.com/forums/showthread.php?t=383828

http://forums.maxperformanceinc.com/forums/showthread.php?t=482512&highlight=%22laquer+build%22&page=2

Keith Seymore

G3GM Member





Street Cred

: 11



Similar topics
---
Permissions in this forum:
You
cannot
reply to topics in this forum