I was expecting the guy who repaired other rust and painted my car to repair the pan under the seat but that didn't happen. Until I can get new metal welded in, is there a temporary solution I should use to cover the hole/rust? I highly doubt I will be driving in rain but I don't want dust and other stuff coming into the cabin. I'm also afraid if I cover it with something that can trap moisture, it will eat more metal. Its not too bad compared to what I was dealing with in my other car but it does bother me. The drivers side is worse than the passenger side. Should I add some rust inhibitor for the time being?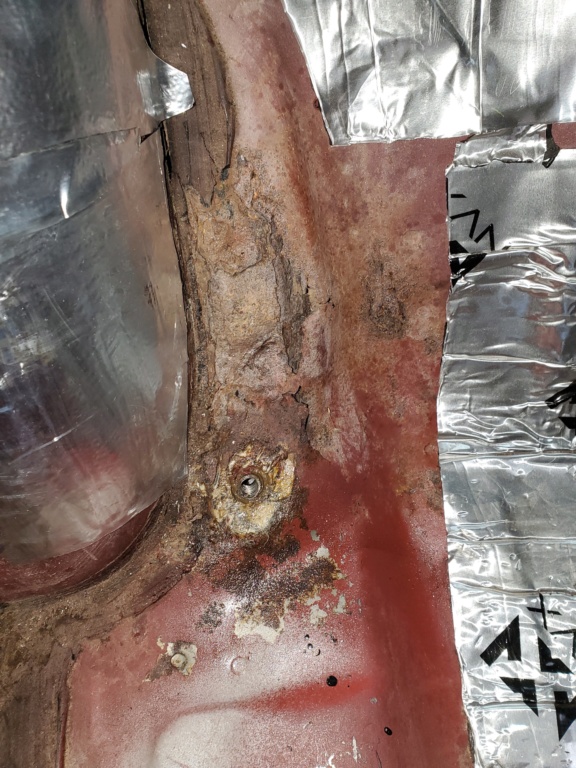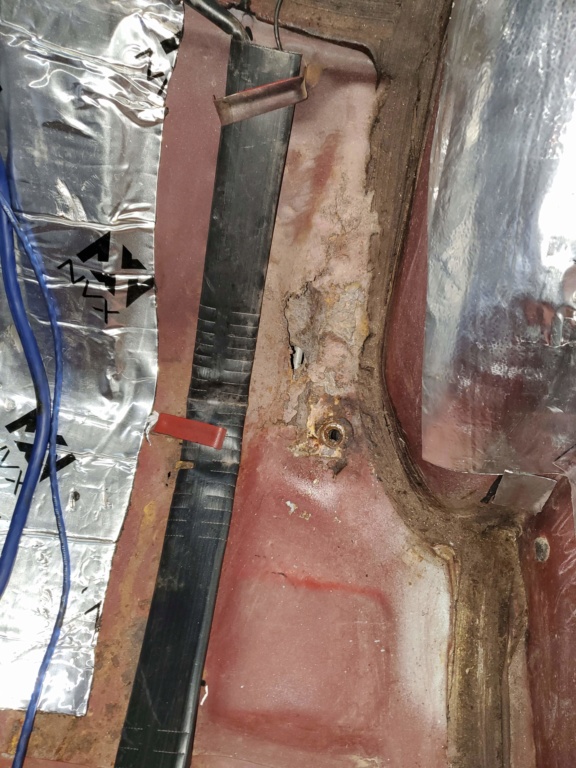 Hawk03

G3GM Enthusiast





Street Cred

: 18



Take a wire wheel to it and remove any loose rust. Then spray it with Eastwood Rust Encapsulator to stop the rust. Then place sound deadner over it like DynaMat or FatMat and your good until you have it repaired properly.


g3chevy / Mr Pontiac

Donating Member





Street Cred

: 33



Cool, thanks. I need to add the rust encapsulator to the trunk floor as well. I'll just order a quart and brush it on both surfaces.

Hawk03

G3GM Enthusiast





Street Cred

: 18




Silentknight85

Donating Member





Street Cred

: 4



I have a similar (but larger) problem on my station wagon in that area where the front wheel well, floor pan and lower A-pillar "dogleg" come together.  I've seen brand-new rear floor pans for sale, but I suspect they are for two-door cars...can someone confirm if those pans are usable across different bodies?  I have a feeling this repair will involve a lot of custom cutting and shaping...

dhw3971

Donating Member





Street Cred

: 3




Hawk03

G3GM Enthusiast





Street Cred

: 18



Similar topics
---
Permissions in this forum:
You
cannot
reply to topics in this forum