looking for the under hood pad insulation. ordered one from the parts place but its all kids of wrong...not enough holes, all in the wrong place, and not even the right shape its just a rectangle. called them and they said thats what it should be according to the vender who has been "making it for the pat 30 years" has anyone gotten one that fits right and from where?
this is what they claim its supposed to be, it only has 9 holes as opposed to 17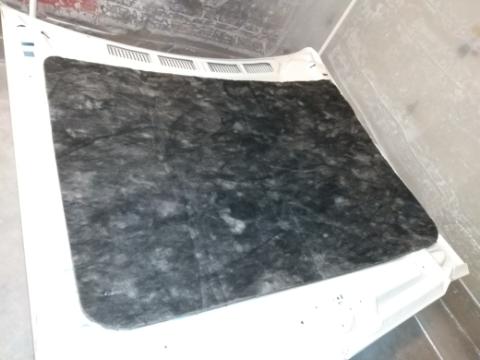 riddick75

G3GM Member





Street Cred

: 6



That doesn't look what so ever right for under hood, it's supposed to go almost to edges ........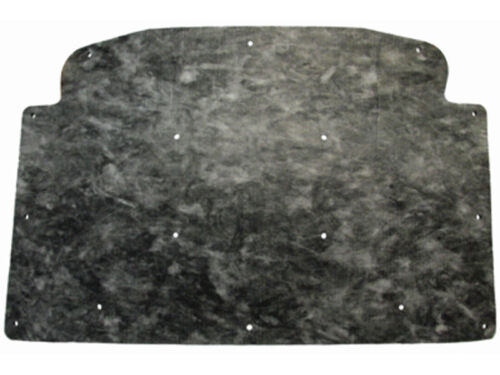 ___________________________________________
1977 Chevelle SE x2
One Mild original
one Wild NON original
Anthony

Limey SE

Management





Street Cred

: 97



just called the part place, it will basically cost me more to send it back than to just throw it away. it would be one thing if I knew what it would actually fit but I have no idea,


riddick75

G3GM Member





Street Cred

: 6



Hey. It looks like you could trim it to fit. Get a big piece of cardboard and make a template and then drill all of the holes that you need for your application. Then lay it on the pad and see if you can make some adjustments and trim it in. It's worth a shot.

I see what Limey is talking about. The correct one has the long wings on the side.

Does this one look correct?

https://www.ebay.com/itm/1973-1977-CHEVELLE-HOOD-INSULATION-KIT-INCLUDES-CLIPS/324225365233?_trkparms=aid%3D1110006%26algo%3DHOMESPLICE.SIM%26ao%3D1%26asc%3D230964%26meid%3D1c690102279144bb922f5e26d0c9efb5%26pid%3D100935%26rk%3D2%26rkt%3D12%26sd%3D332239379907%26itm%3D324225365233%26pmt%3D1%26noa%3D0%26pg%3D2332490%26algv%3DSimplAMLv5PairwiseWebWithDarwoV3BBEV2b&_trksid=p2332490.c100935.m2460&amdata=cksum%3A3242253652331c690102279144bb922f5e26d0c9efb5%7Cenc%3AAQAFAAACAFALJyovcCLU4b%252FMBeNtkdyKZoI%252FKSXOiK0Lv0YHbNV0pw%252FEspBRk%252F1mITfuO377r%252BhOrOYjy3DvBQ9gmrYWe0K1cSgBbJwfvzyvEDoypqzVyzIspeTFSPjs07IhZFZ9zkIvCFadSB4HW5UaL8cl8JVOpcFp6hMx7yIOp2fDJWraFaEcUbOZieYsdFVbrqU2ixJvNnr%252FJZzJ9wJokiAQm7rDLILLMCiCprHU5fpH%252FzOdOv3onPfJgRP7l4FTKqCyd8chynUvM3Q7WCZ71KOJAugvL5e4Hcoi94QVi0b3Mel509QSZSRDA5PiXJ2gxVYzSv7Pwb18c3iUHiasnO40QJIYOprWVmt9BcvPBP%252B23Kn6Pfqzv0Rn3CqQP25NsQ3yj6sckqJ7LJCjkfd4GoWrEJGjYEeGxXk67ge31FJ%252BeT8TeR1vq9tlv%252FJseveu6ighUDrMl0uKgrWShqPYutC47gehINZPEDFpT1XgwKLMykIA%252BzoduYLN20JWA7W%252BOFV8Z2j3P4%252FMrYWI6McFYbur%252FbQoEHyo24buQAW45iEUHk%252BLCVGnFAqoNdCS4HQ5C2YSAjsTqg6aijvvLTPqihV3PgqqelVBf3k%252B9PcFW4d%252BWxyFBpi0mClIzh0ydJ2Lw%252FXo0qXb3lij9NEyyDZ%252BOa66JimNPH%252FddYaA5BpuVsIq%252BIfM%7Campid%3APL_CLK%7Cclp%3A2332490&epid=13005432405

REVINKEVIN / Mr. 600+HP

G3GM Enthusiast





Street Cred

: 19



yea thats what its supposed to be, thats also what the picture on the parts place site showed, I did decide screw it, Ill trim it to get it close, the holes on the end are close, Ill see how long it lasts till it rips through, just know I won't really be trusting the parts place anymore, all they kept saying was "I don't know what to tell you" thats probably the thing that pissed me off the most, the unwillingness to admit their part was wrong or even trying to help like free return shipping. found one on OPG, they just want $45 for shipping unless I can find enough junk I need to get to 200 for free shipping. just hard when your on the last legs of the rebuild and you have everything you need


riddick75

G3GM Member





Street Cred

: 6



I completely understand the frustration. It's just like the Rock Auto commercial "I can get you some struts from our warehouse ". They have no clue what they are doing. It's like when I found out that everyone at Summit Racing drives a Toyota.

REVINKEVIN / Mr. 600+HP

G3GM Enthusiast





Street Cred

: 19



REVINKEVIN wrote: It's like when I found out that everyone at Summit Racing drives a Toyota.
LOL

riddick75

G3GM Member





Street Cred

: 6



I'm not a fan of the Parts Place. I ordered the quad headlight bezels and they did not fit well at all. They appeared to be warped and would not fit. Had to go around and around with them to get a replacement. They would not send me anything but told me to return them and they would inspect them. After their inspection, they gave me a refund minus a restocking fee. I asked what they found wrong with them, but I heard nothing. Then I had to go around and around again to get my restocking amount refunded. Don't plan on ever ordering from them again.

77camino

G3GM Enthusiast





Street Cred

: 8



Not a fan here either. They got me twice, There won't be a third. Ordered a hood hinge from them, It wouldn't open all the way. The arms were hitting the rivets. They did refund but I had to pay for shipping back. They told me "I'm the only one that has ever had a problem with the hinges." Got me again on the rubber steering column boot that holds the grease. Didn't fit. I didn't even bother with the hassle of a refund on that.
They list all of the parts as fitting 73~77. We all know that is not the case. The "SS" dash emblem they have available, Listed as fitting 73~77. It only came in El Caminos but they list it as fitting everything.
I would like to get one of the console hinged boxes from them but I'm done with them.

73ss

G3GM Enthusiast





Street Cred

: 11



Oh yes, The Parts Place... Contacted them through Ebay on an auction they had for an EFI sending unit that was supposed to fit my G Body El Camino. The auction listed it as fitting Monte Carlo, Regal, Malibu, etc. as well as the G Body El Camino. Knowing that the gas tank is different on the El Camino I pointed this out to them and 3 days later they responded with:

thepartsplaceinc: Hello,
To be honest, I am not sure. I have it listed that way because somebody researched something but you may want to double-check with a dealer to be sure. I am so sorry.

g3chevy / Mr Pontiac

Donating Member





Street Cred

: 33



Similar topics
---
Permissions in this forum:
You
cannot
reply to topics in this forum