The link that keeps the spring in place on the hinge strap broke off one of my hinges…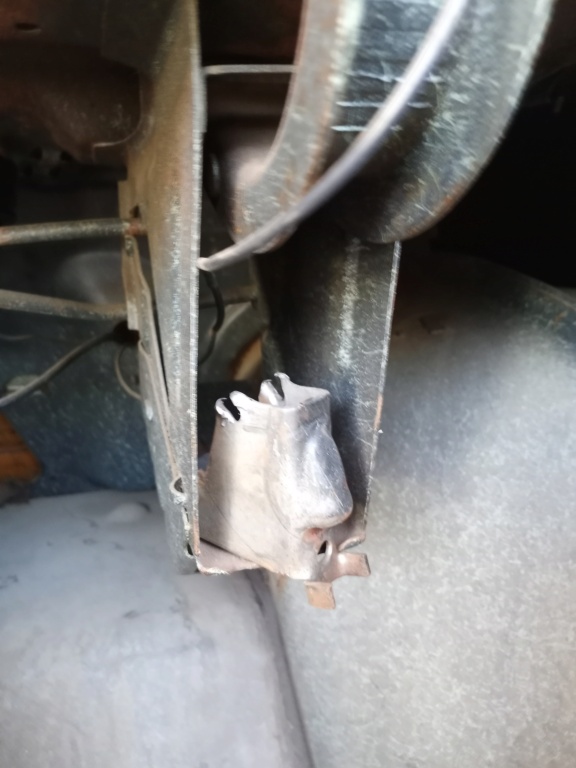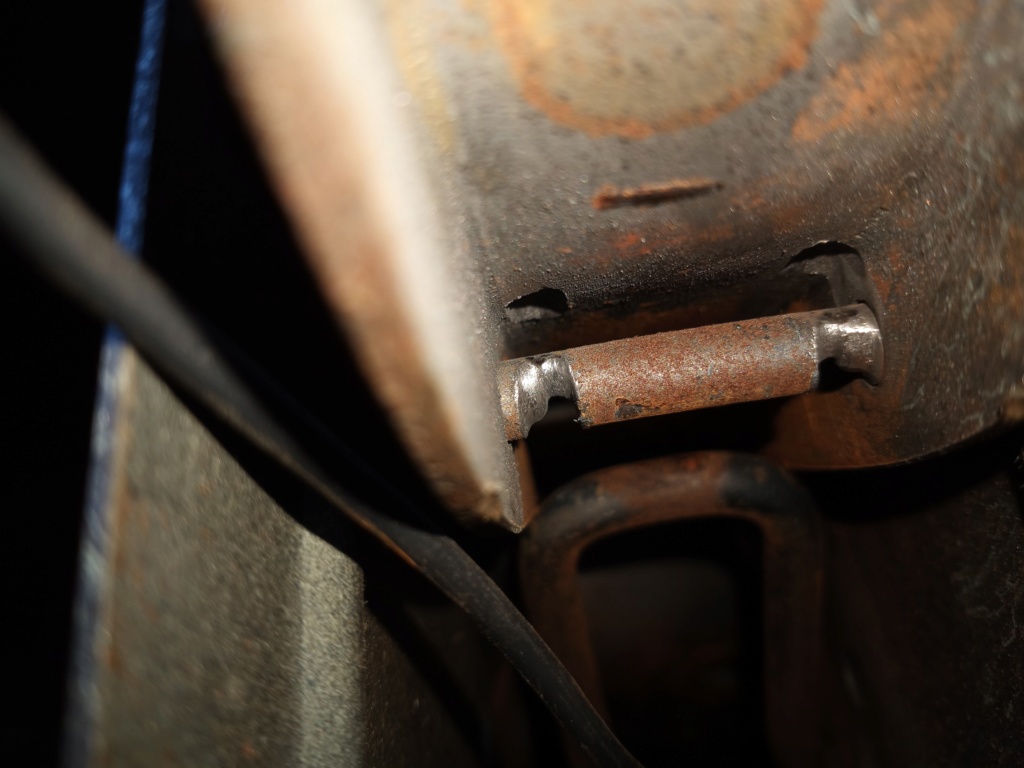 Found a pair of NOS A-body hinges, part number 9877650.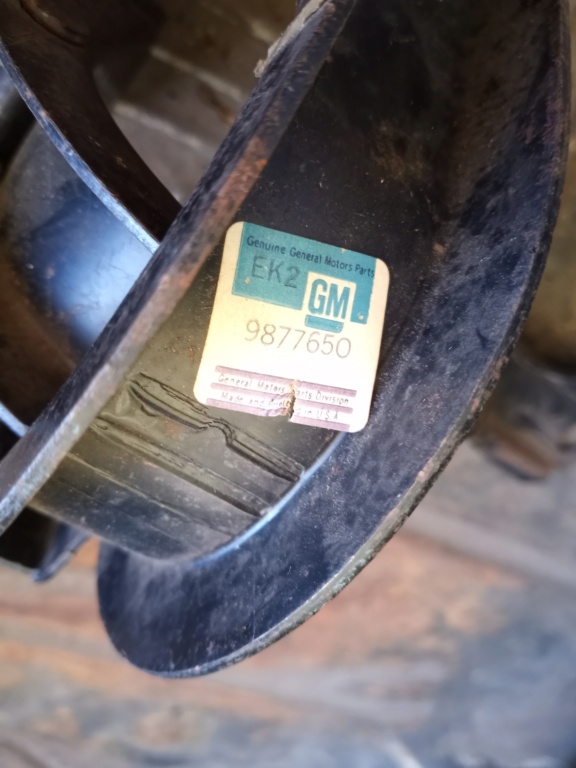 They were nowhere near as long as what's in the car. It turns out that Monte Carlo is special; P/N is 9877659. Wouldn't you know it.
If anyone has NOS 9877659 trunk lid hinges, I would like to offer a straight trade; you send me yours, I'll send you mine. Otherwise, my other option is to cut the links from the new hinges I have and install them into my old hinges with 1/4" clevis pins. I would then need to scrap the hinge straps since they're of no use to me.

zucchi

G3GM Member





Street Cred

: 2



Never knew there was a difference, good info. Also looks like the rest of us should lube the pivot points on these hinges before we end up in the same situation.


g3chevy / Mr Pontiac

Donating Member





Street Cred

: 32



Me neither until I compared the new ones to the ones in the car… then checked my parts manual. These hinges are used in all A bodies except Monte Carlo. Should've checked the parts manual first; hind-sight is always 20/20.

Either way, still needed that pivoting spring mounting thingy (don't know what it's supposed to be called) so, since I got no response, I'll be doing surgery this weekend. AND, I'll be liberally greasing all pivoting metal-to-metal surfaces. In fact, I'll be including this in my regular chassis lubing regime.

zucchi

G3GM Member





Street Cred

: 2



Took the hinge out and compared to the new one…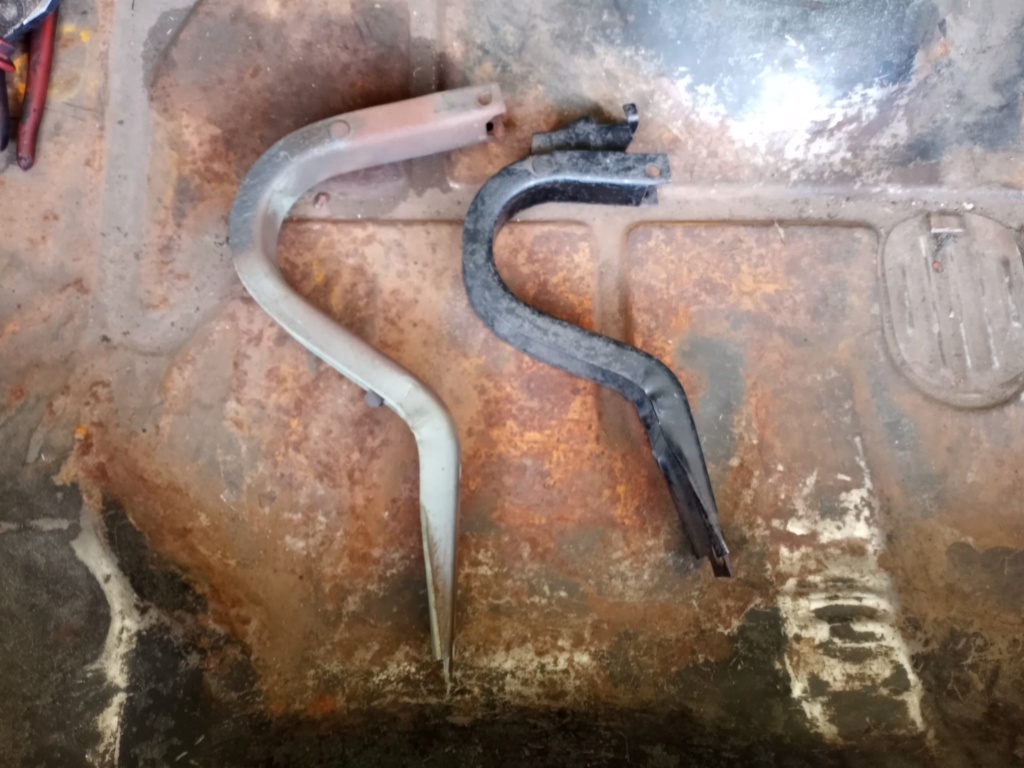 The hinge strap is a completely different size but the spring-mount-pivot-thingy (SMPT) is practically the same so the new hinge strap assembly will serve as a donor for the SMPT.
Time for surgery.
Ground off the peened over end of the respective SMPT pins and removed them…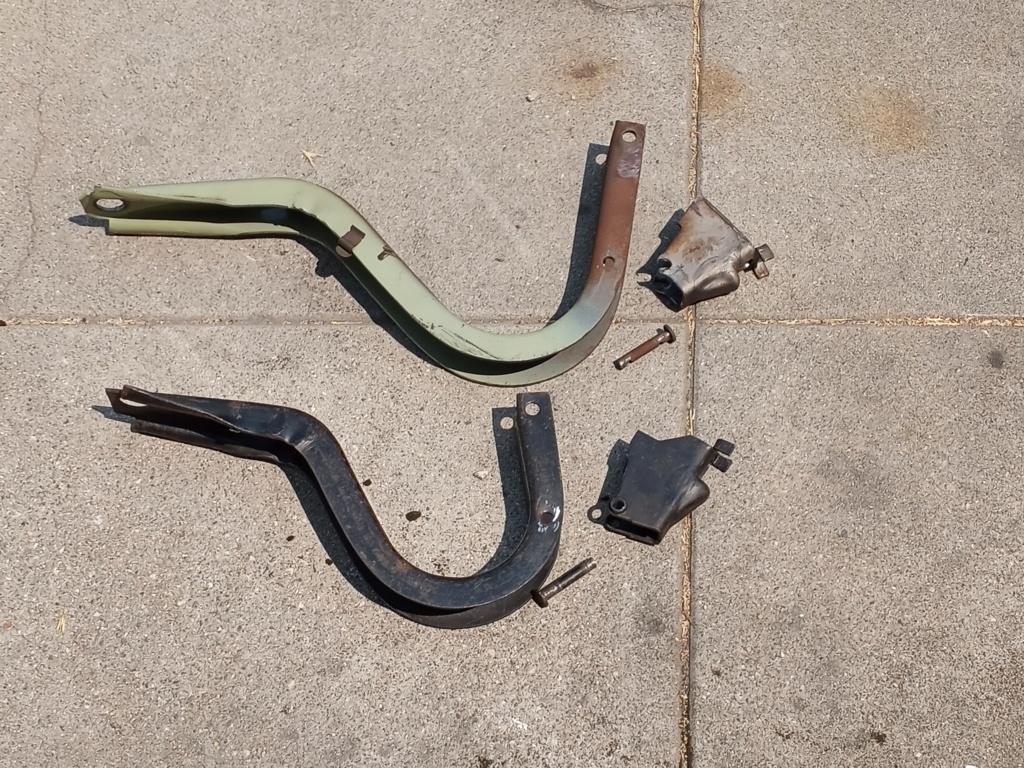 Used a new ¼" stainless steel clevis pin to reassemble and liberally greased the assembly…
Technical note
: The diameter of the hinge strap-to-body pin for the regular A body hinge is 5/16". For the Monte Carlo, the diameter is 11/32"; Really? Are you kidding me?! [SIGH] Shouldn't be too surprised; it is a Monte Carlo after all.
I couldn't find any clevis pins in that diameter so I had to take a ⅜" dia. pin and machine it down to size; an annoying inconvenience.
Now, with everything buttoned up and lubricated, the trunk lid functions perfectly.

zucchi

G3GM Member





Street Cred

: 2



Cool, sounds like you are going to make everything work. I'm wondering if using door hinge pin bushings would help as a long term fix?


g3chevy / Mr Pontiac

Donating Member





Street Cred

: 32



This failure occurred after nearly 50 years and more than 500k miles of average trunk use, and never lubricating the pivot pins and strap pins.

The trunk lid is the lightest "door" on the entire car. Keeping these pins lubricated moving forward should last until I die, at least. Just like keeping the hood hinge pins lubricated along with, of course, side door hinge pins so as to extend their service life.

zucchi

G3GM Member





Street Cred

: 2



g3chevy / Mr Pontiac likes this post
Similar topics
---
Permissions in this forum:
You
cannot
reply to topics in this forum