Ok, I thought I had all the Cutlass model options figured out, as far as 1/4 windows, roofs, and header panels go. But I was wrong.
I bought a 77 Cutlass. The owner claims it's a 442, that just had the nose replaced with one from a Supreme. So after doing some research, I know there are two noses, what I call the straight, and then the slant.
I thought the slant style header panel, and grill were exclusive to the 442. But then I saw this in the classifieds.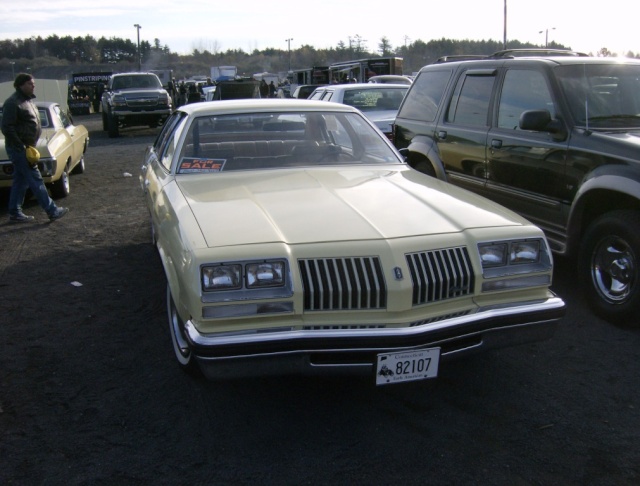 So now I'm confused.... What models came with that nose?
And is the one on my car wrong for a 442?

OnTheBottle

G3GM Member





Street Cred

: 0



the cutlass Slant nose came on the 442 and the Cutlass S only with the larger triangle shaped rear side windows and the the other nose you have posted came on the rest of them

and Just so you know the 4 door slant nose's will NOT FIT the 2 doors for some reason they just dont fit right

___________________________________________
1977 Chevelle SE x2
One Mild original
one Wild NON original
Anthony

Limey SE

Management





Street Cred

: 97



Did all 4 doors come with the slant nose? I know the wagons came with the straight one.

So no matter what, my 442, (or S) has the wrong nose then.

OnTheBottle

G3GM Member





Street Cred

: 0



from the pic it has wrong nose, bumper and mirrors the 442 and S didnt come ( to my knowledge with bumper guards )

and no not all 4 doors came with them

___________________________________________
1977 Chevelle SE x2
One Mild original
one Wild NON original
Anthony

Limey SE

Management





Street Cred

: 97



Similar topics
---
Permissions in this forum:
You
cannot
reply to topics in this forum