What is the purpose of having a "Heater Valve" such as in the pic below? Don't have any on Mali, they were not present on the car but wondering if I need one for the heater and or A/C to operate properly? (4 Seasons A/C system is present) This one has a Vacuum connection too & I have an extra spot on the carb that is probably for this- at least it would have been I think if the car had it's original engine. I've seen these on cars that have their original engines from the era, sometimes there are two of them. Thanks.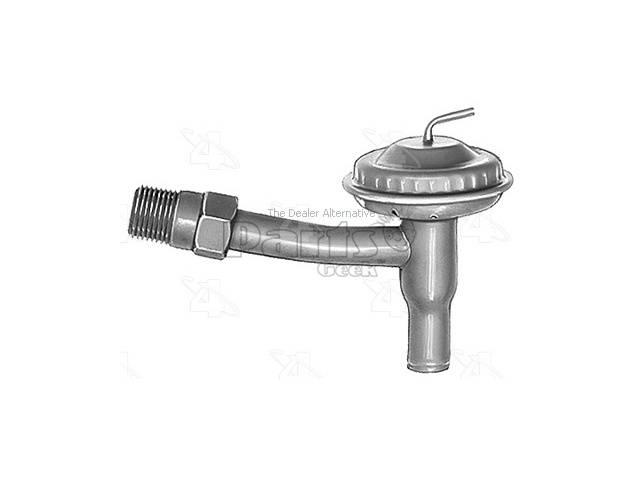 77mali

Donating Member





Street Cred

: 62



It should only have one on the engine. Vacuum is controlled by the heating/cooling system and is sequenced based on the control from the control panel. Also the air doors are sequenced in the blower housing based call and where air should be directed (floor, windshield, or vents). If you have a service manual, there is a whole section on how it works and all the wiring/vac line connections.

If you are sorting out something like this, the $45 manual from Ebay is worth having. Helm Inc. may also still make repro copies.

I have a manual for my El Camino lying on my desk, and there is 29 pages of sequences and diagrams for just for the heating section alone.

A/C is whole other animal...

jerry46765

Donating Member





Street Cred

: 20



Oh sorry, no, vac from the carb is supplied to the HVAC system and then it supplies vac to the valve.

jerry46765

Donating Member





Street Cred

: 20



Thanks
I just ordered a 77 service manual for chevelle the other day. 29 pages, eh?
Can't wait to start on this

77mali

Donating Member





Street Cred

: 62



Cool.
It will be money well spent.
You may find there is more missing than the heater control valve.

Plus, if you are going sort out your a/c, you will need the manual.

Thanks -

jerry46765

Donating Member





Street Cred

: 20



Similar topics
---
Permissions in this forum:
You
cannot
reply to topics in this forum