Hey finally got around to snapping a few pics of the new motor in the Grand Prix. Unfortunately the light isn't very good...have to wait for a sunny day for better lighting..oh wait, this is Oregon.
Anyways, the new 400 (well TECHNICALLY a 406...but who's counting eh?)
[img]
[/img]
[img]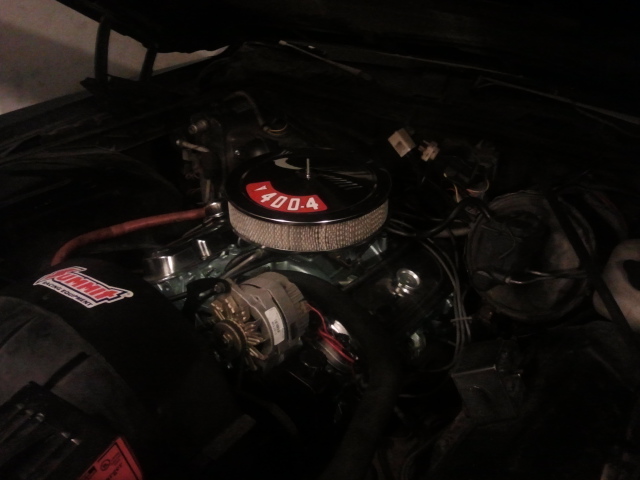 [/img]
Oh, also notched out my cross member...I have duals but they run along one side. The pipes are heavily rusted and I am gonna run new 2 1/4 with a couple of IMCO chambered mufflers. Here is the cross member.
[img]
[/img]
Not my best work, but not bad with a 89.00 Harbor freight flux core welder. I am happy.
Take care,
Jesse

Sleddogg

G3GM Member





Street Cred

: 2



Love those 400's, looks awesome.

77mali

Donating Member





Street Cred

: 62



Looks like you are coming along great. And I'm a 400 guy too. Small block torque monsters. They can be tough on a TH350 trans if it isn't built good.
Don't ask how I found this out...three times....built by trans shops.

pila

Donating Member





Street Cred

: 43



We have one here,if my brother dosent use it for his Trans Am im going to take it and do something with it . I think its a smogger though.

ant7377

G3GM Addict





Street Cred

: 36



Similar topics
---
Permissions in this forum:
You
cannot
reply to topics in this forum