Hi I have a few question about Laguna s and the best places to get body panels cheap I have a 76 Laguna that was my uncle's car and its in bad shape but all original but the engine, it's blue with all blue interior and I want to keep it blue on blue and restore it but I want to do it my way and give it some muscle I have the complete car running and driving but needs complete restoration, like it has broken door glass, I need all new quarter panels and floor panels and both complete doors doors and passenger door glass, I'd like to know where's the cheapest place to get the panels at, and I know some people won't like it but I want to fix it my way, not a nut and bolt restoration. I plan on taking the auto out and putting a 6 speed manual and giving it a rake with 15x12 in the rear and the original 15x7 in the front so can anyone give me some advice on this threshold be great, and just so u know I make 8.50 a hour with a wife and 5 month old daughter so I can't throw a whole lot of cash at this project, so if I have to sheet metal screw in some metal for floor pans so I can drive it I will, lol I basically want to give it a late 60s early 70s vibe with a modern twist for as much fuel economy I can get out of it but scream old school muscle when you look at it. Thanks for any information you guys can give me.

bigred84

G3GM Newbie





Street Cred

: 0



Your gonna have a hard time finding good complete doors for cheap as they are not reproduced and most "good" doors are coming off cars being parted out not junked.  With your given financial situation you might have to learn to fabricate your own patches as quarters (which are available) aren't cheap.  Try looking through the classified section.  I do like you old school look you are going for, just look at my retro machine.
 good luck.

dynchel

Donating Member





Street Cred

: 40



OPG has the quarters, but as dynchel stated they are not cheap. I think they even have floor pans and trunk if you need it.

Here is something I have been working on from time to time. It has a listing of parts suppliers that deal with things related to out interest here. It is a work in progress. BTW, if anyone has anything they would like to add, let me know and I will add it.

https://docs.google.com/document/d/1ij5eGvA989alHY6fW_vHTBuN1-3jR7r3-HorAJwDVE4/edit?usp=sharing

driveit

Donating Member





Street Cred

: 15



I've got a new pair of OPGI qtrs that came with my now scrapped-out '76 Laguna project. Sell them to you for half what OPGI wants...but, shipping could get expensive from MN to IN.

Mcarlo77

Donating Member





Street Cred

: 77



I need those! Steel? Can you find out shipping for KY 42567?

driveit

Donating Member





Street Cred

: 15



Yes, they are steel.  Here's a photo I took of the LH qtr panel (these are not the full panels with the qtr windows)...along with the mfg tag.  Checked the part numbers and they match the OPGI numbers.  I've been told Greyhound is a reasonable option to ship something like this...although I've never used them and don't know what their requirements are for packing.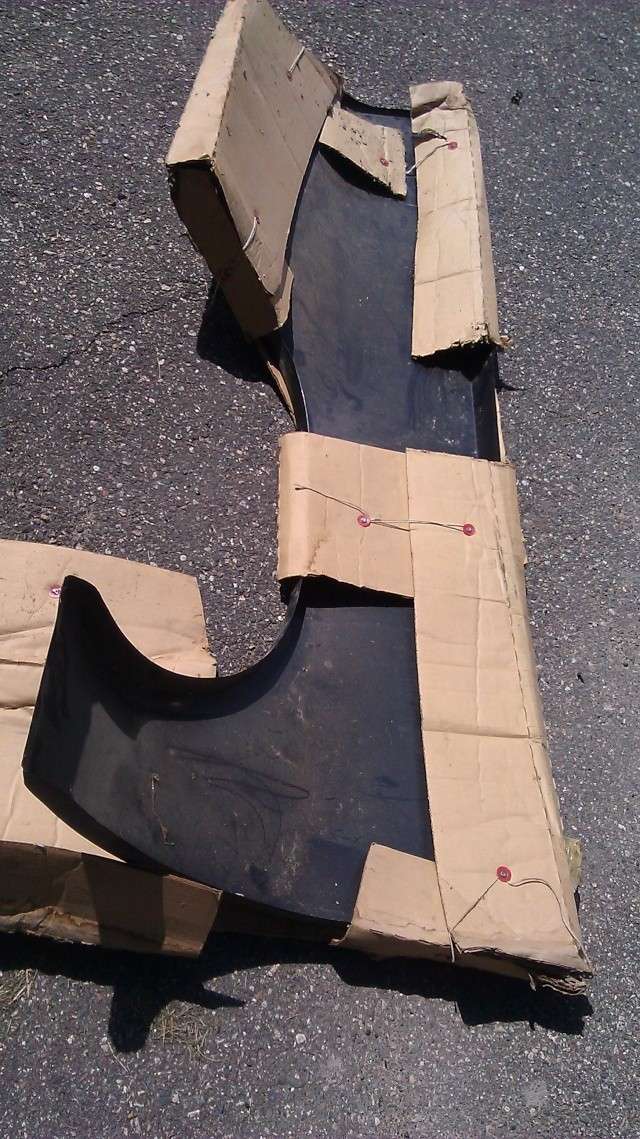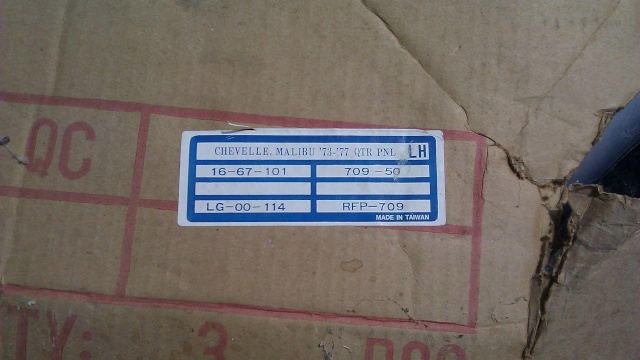 Mcarlo77

Donating Member





Street Cred

: 77



What do you want for them?

driveit

Donating Member





Street Cred

: 15



BigRed

If you were closer i would give you both doors and glass for free. Solid, just dont need them

jurgenday

G3GM Member





Street Cred

: 1



Similar topics
---
Permissions in this forum:
You
cannot
reply to topics in this forum