As I get this car back together, my attention turns to the OEM fuel vapor canister and plumbing. A previous owner had taken the front bumper, header panel, and trim off the front end at some point in time. They left the charcoal fuel vapor canister intact and laying in the front drivers side corner of the engine compartment, and left all 3 lines that go to the top of the canister undisturbed and connected, but the metal bracket that mounts the can to the radiator support and the can's bottom "lid" with hose was in the trunk.

I figured out the mounting of the metal bracket, but the "lid" or cover that goes on the bottom of the can has a hose on it with a metal attaching bracket on the end of it. Where does that bracket/hose end bolt up? I've been searching online for images and schematics, and I also searched the Gallery here (someone has a great set of photoes of a 73 Chevelle survivor engine bay which I've been using to figure out other things) but couldn't find a photo to clue me in on where this goes.

Anybody have a photo of where this hose end is supposed to go? Thanks.

clanceman427

G3GM Enthusiast





Street Cred

: 16



On my 73 monte one hangs down and bolted to the frame. Might be it.

ant7377

G3GM Addict





Street Cred

: 36



Yes, I recall it bolting to the frame. Extend the hose near the frame and look for a hole.

Joe73

Donating Member





Street Cred

: 80




clanceman427

G3GM Enthusiast





Street Cred

: 16



This is the best pic I could find of mine before I ripped it all out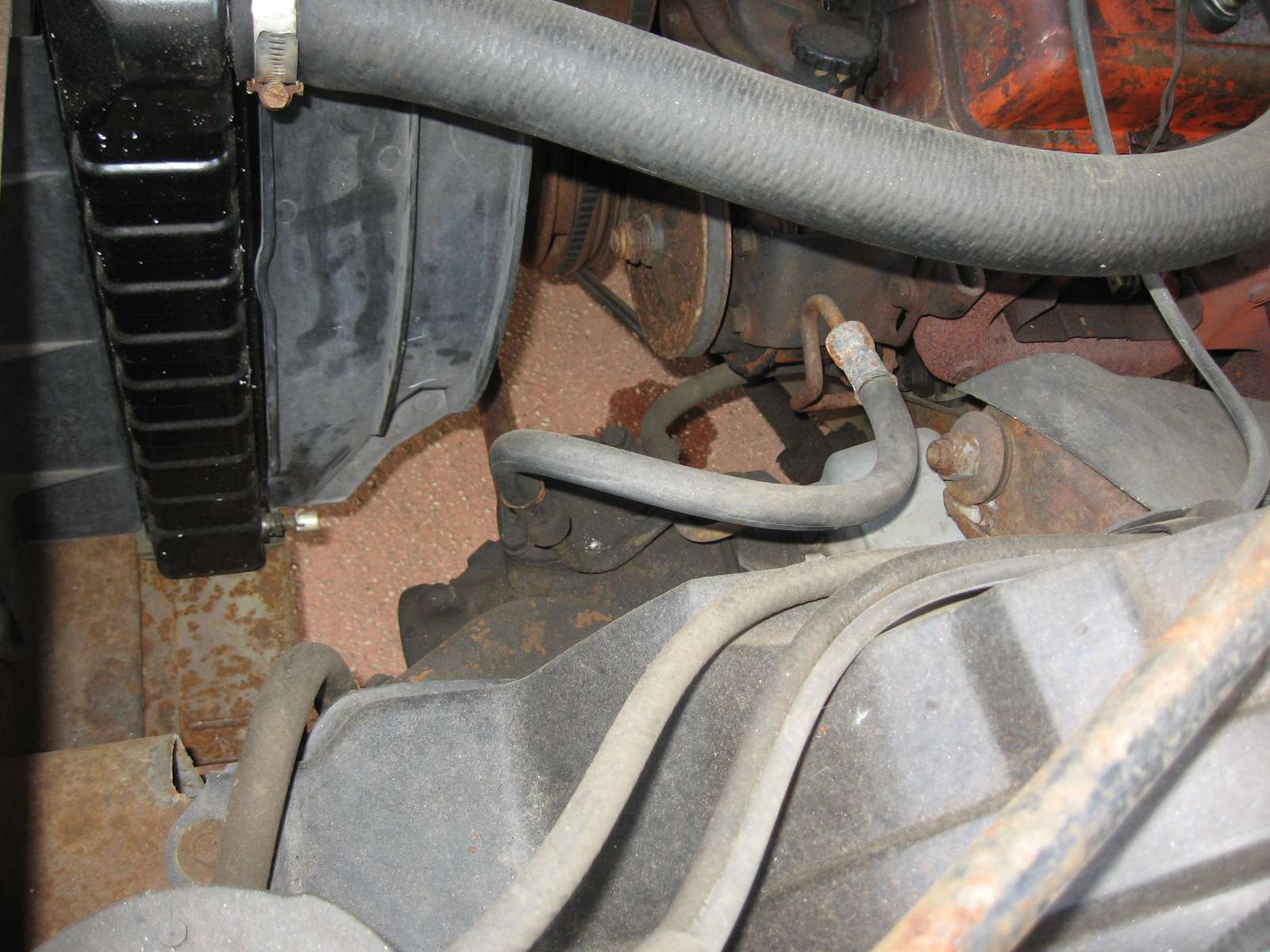 alowerlevel

G3GM Member





Street Cred

: 6



Similar topics
---
Permissions in this forum:
You
cannot
reply to topics in this forum