Well, i thought Id be able to clean up the plastic swivel bucket seat back panels and base covers of my 73 Chevelle ss with neutral interior, but what I thought would be easy stains to get out are not. I've tried goo gone, magic eraser, brillo pad, purple power, simple green, CLR, lacquer thinner, straight bleach, vinegar, and a heat gun. Tha stains don't budge. Thought I'd be able to clean these but I haven't found a magic bullet. Maybe the staining is more of a change in the plastic that cannot be reversed. I saw on YouTube someone cleaning nicotine stains from jukebox parts with PVC cleaner. Haven't tried that but probably won't work either.
I guess I'll paint them with some proper dye. I've read the other threads on this and they are helpful. Anybody found a good color match for 1973 Chevelle neutral?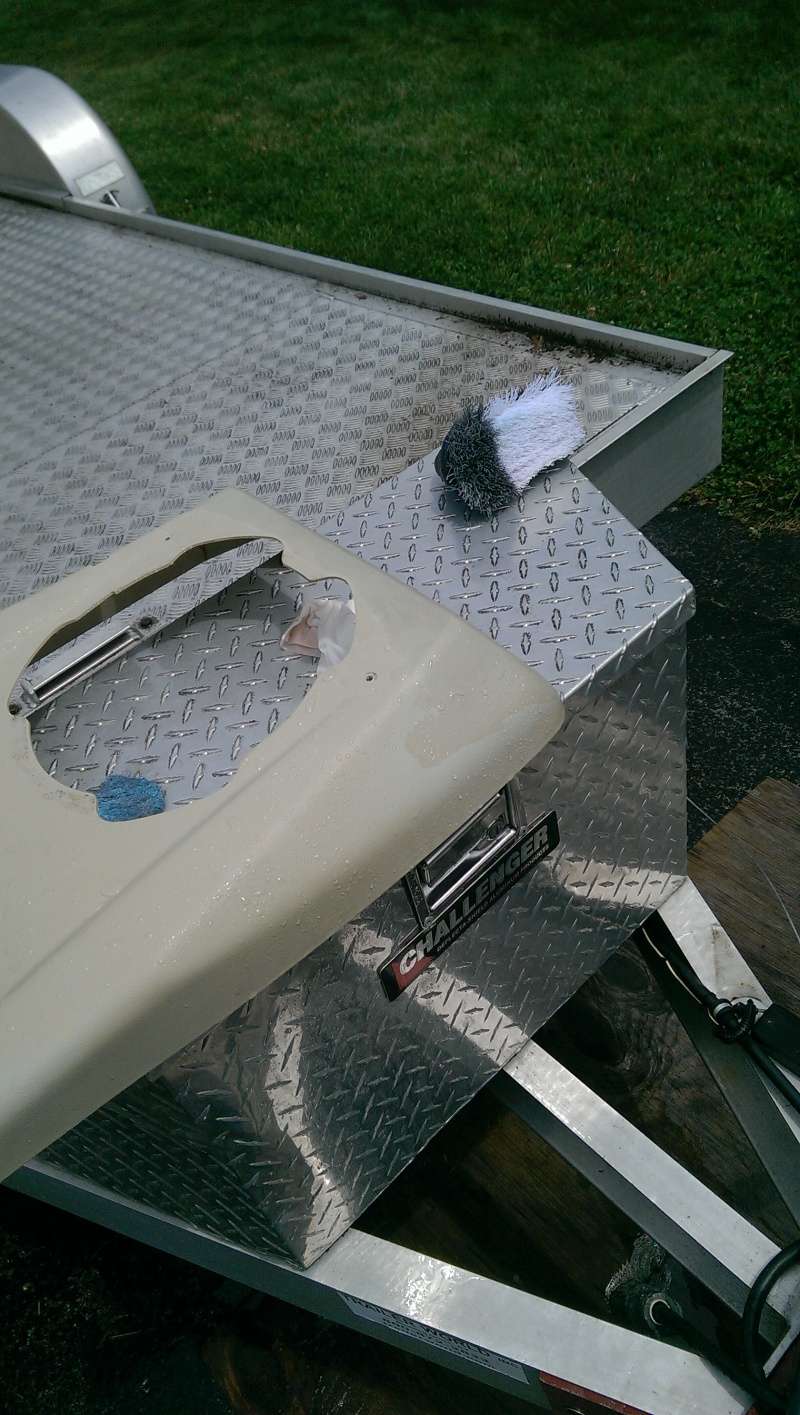 clanceman427

G3GM Enthusiast





Street Cred

: 16




clanceman427

G3GM Enthusiast





Street Cred

: 16



Forgot to mention I also tried polishing compound and rubbing compound to no avail.

clanceman427

G3GM Enthusiast





Street Cred

: 16



Sounds like it's gonna be a dye job.
I had a helluva time trying to match "buckskin" interior colors. I had to do some trial and error on the console. I eventually found a pretty close match.

I would think that 73 neutral would be fairly easy to locate.
The Corvette parts guys often have interior dye colors for Chevy that others don't.
I'd check those guys. GM heritage center also has some useful info as far as interior codes etc.

Roadcaptain S3

Donating Member





Street Cred

: 26



Your local auto paint supplier that carries SEM can color match any color. Can put it in aerosol cans or sprayable quarts or gallons. They also have aerosol cans in most common colors.

chevellelaguna

G3GM Enthusiast





Street Cred

: 16



My trim code is also 732.

On a side note, another 73 ss I owned, which was a bucket seat car with neutral interior had brown swivel bases which matched the rug, dash and package tray. And my Lt. neutral swivels have brown bases too. LOL.

I sprayed my triangular window trim back in the 80s and it was a perfect match. I still have a pint of it left over.

Here are the codes off the can.

Dupont Lucite 9992L
W25A-42
Lt. Neutral

I still have the panels in my car and they still match perfect. Maybe a body shop can cross reference the numbers. Hope is works out.

Joe73

Donating Member





Street Cred

: 80



Guys, MANY thanks! Joe I'll see if my paint supplier can match your codes, much appreciated!

clanceman427

G3GM Enthusiast





Street Cred

: 16



Similar topics
---
Permissions in this forum:
You
cannot
reply to topics in this forum