Was under the car tonight tondo an oil and filter change and noticed my manual trans bellhousing (sbc) is cracked right at the 6 o'clock position. This happen to anyone else? Maybe it is due to bad motor mounts? Trying to think of reasons why. Guess I can check the motor mounts by setting the parking brake and partially release the clutch and watch for excessive engine rock under the hood? I do the occasional tire chirp but never race the car and never had slicks on it. Stock 350.4v. Trans mount is new I replaced that last year with stock rubber replacement.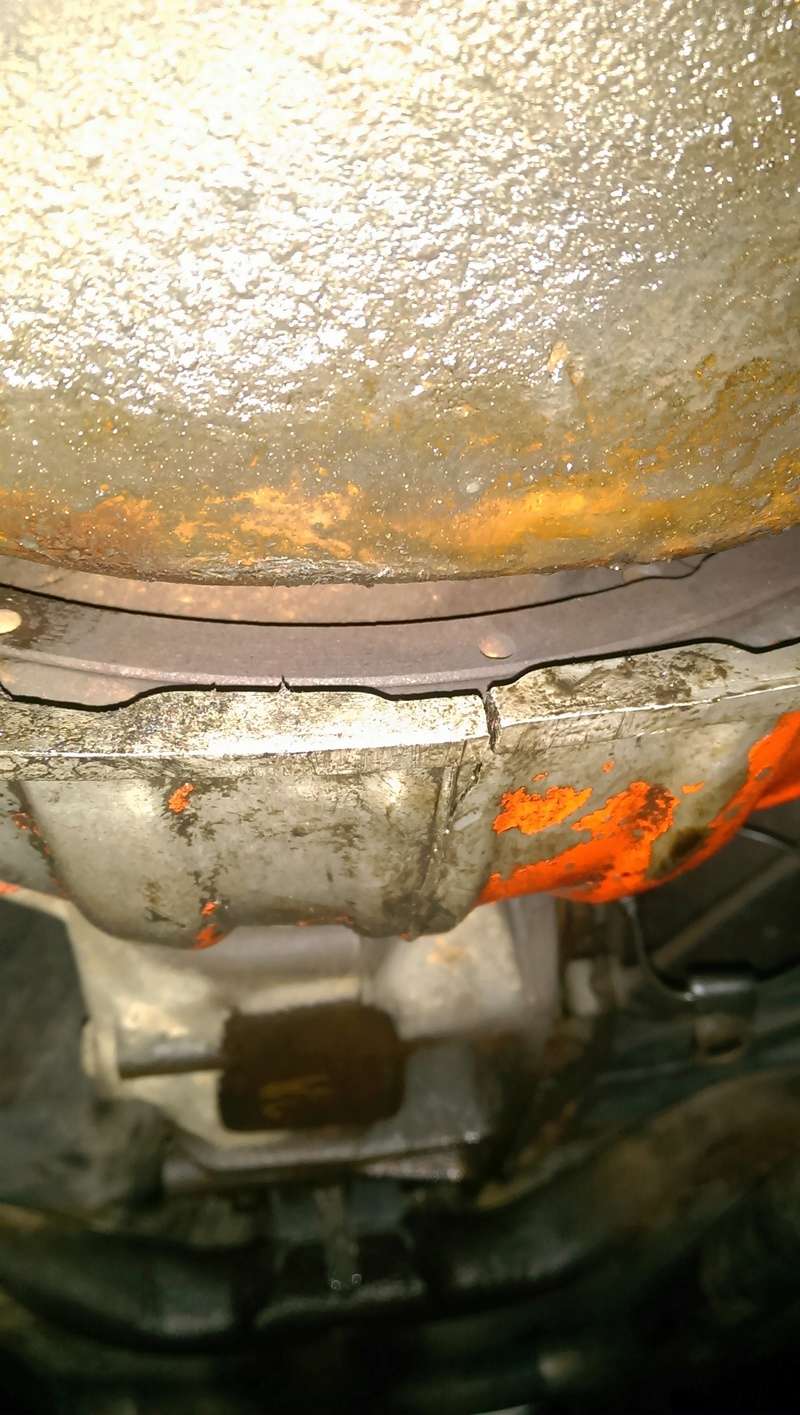 clanceman427

G3GM Enthusiast





Street Cred

: 16



Never seen that before. I've done lots of burnouts and powershifting back in the day with my stock bellhousing.
I dont think theres a rush to get it fixed either.
When the time comes, I'd take it out, degrease it inside and out and put a ratchet strap around it. Tighten it up to see if the crack closes up nicely. If it does, I'd have it glass blasted or soda blasted clean. Either blasting will do a good job since the housing is aluminum. No rust to remove. Soda blasting does not remove rust. When clean, I'd bring it with the ratchet strap to a shop that has a tig welder. Let him check it out and then you can put the ratchet on it and close the gap. He'll be able to do both sides of the crack. Then I'd sand the outside crack til smooth and you wont notice it.

Joe73

Donating Member





Street Cred

: 80



Being that it has spread apart like that I would suspect a problem between the mounting surfaces of the bell housing and the block. I would look closely at the locator dowels. You have three dissimilar metals in a very tight location which can lead to corrosion building up between them and it can force them apart. When this happens the bell is the weakest link so It would crack. Another scenario that comes to mind would be that the dowels are missing entirely.

lastcoupe

G3GM Newbie





Street Cred

: 4



Thanks guys. Joe, that sounds like a great plan. Lastcoupe, it did have the dowels in the block, I did the whole clutch and rebuilt the trans over the winter. I do recall the bellhousing being stubborn to get off when I took it apart. When I put it back together I was carefull about putting it back on, just cause I was concerned with pinching the engine wiring harness while re-installing the bellhousing from below, so I was carefull. Who knows, could have been there and my remove and reinstall just aggravated it. The car still drives fine. Thanks for the input, I feel better about it now. And you're right Joe about "when the time comes". I'm having too much fun driving it to tear it all apart again, at least while the weather is still good.

clanceman427

G3GM Enthusiast





Street Cred

: 16



And when you get it back together I would definitely do a "dial In" on the bellhousing. Jodys transmissions has an excellent write up about it. Just scroll down. You will need a dial indicator. Cheap harbor freight one will do.
http://www.chevelles.com/forums/33-transmission-driveline/659650-bell-housing-dial.html

Joe73

Donating Member





Street Cred

: 80



Similar topics
---
Permissions in this forum:
You
cannot
reply to topics in this forum