So I sold my 56 Chevy and using the funds to get some upgrades. I have always wanted a tilt bed trailer so I ordered one up. The wife and I went for a road trip Saturday to pick it up. 12Hrs round trip as I said before my wife is the greatest to get up a 4:00 am for a road trip. She kept saying all week I'm so looking forward to a road trip. So here is it. The only thing I did not like was his vision of the winch tube and mine were way off, So when I got home I cut it up and made what I want. Tuesday will be 70 degrees so will paint it black Tuesday. The wife just laughed and said only you would order a trailer the way you want it then cut it up the minute you get home.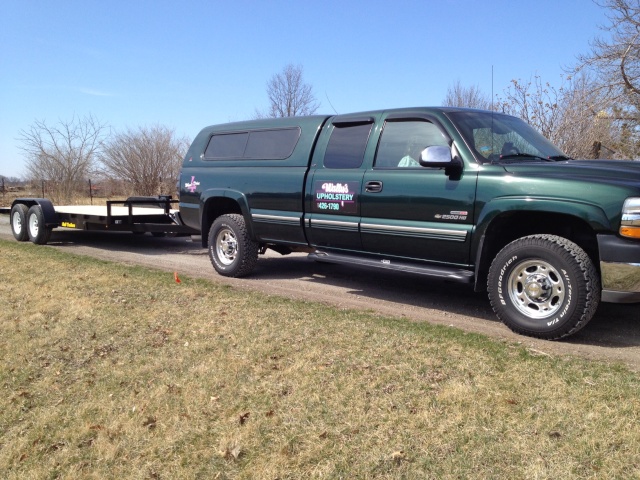 " />
" />
They usually have  a flat plate to the tongue side of the trailer to mount the winch to. I asked him to weld a receiver tube to the plate. This is what we saw when I picked it up. I did not say a word as one mans thought is not always the same as another. Nothing a cut off tool and welder cant change.
" />
This is what i got done so far. I need to pick up a 2x2 O.D. square tube to weld to the portable winch bracket so its reversible as I want it to go in from tongue side. This way I can still use winch on back of truck alone if needed.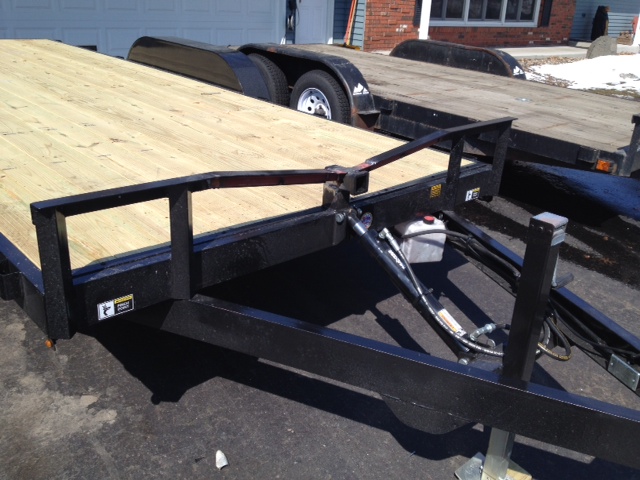 " />
Winch is in backwards for test fit.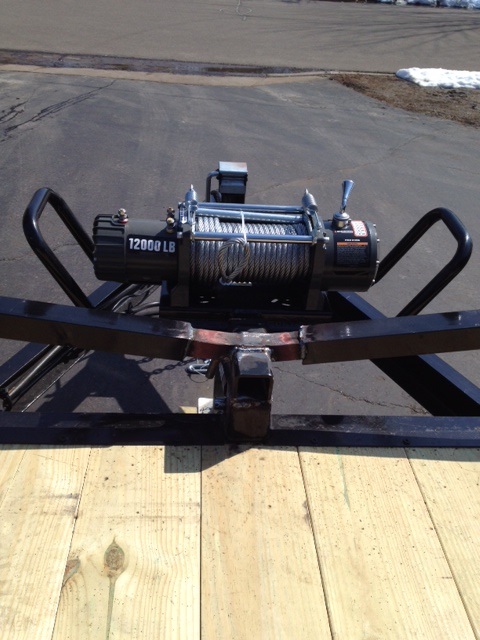 " />
Here is loading for the first time. It has a remote to tilt the bed. The wife said can you load my car for the first car on it. What a hoot she is.
Unload

Wallyuph

Donating Member





Street Cred

: 31




driveit

Donating Member





Street Cred

: 15



Good move...you will always have uses for a trailer that size.. 

pila

Donating Member





Street Cred

: 43




michiganlarry

G3GM Member





Street Cred

: 1



Very nice! One thing I havent added to my stable YET!!!!!

Tom77

Donating Member





Street Cred

: 9



Only thing better than the trailer is this on it. What a great day it was here yesterday. Left at noon to get the car and visited with friends tell 8:00 home by 9:00pm. Was a perfect day.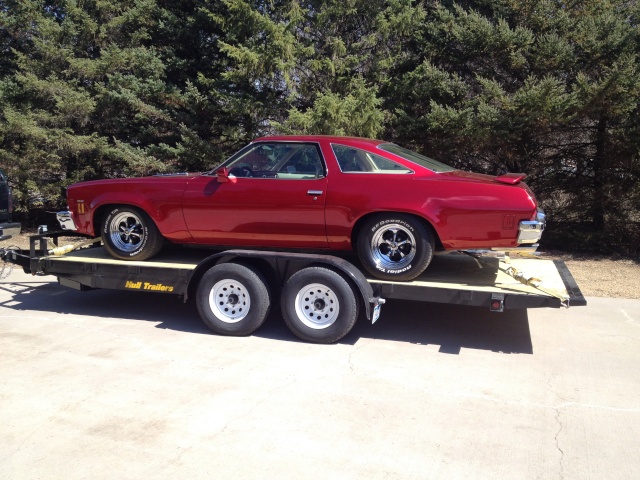 " />

Wallyuph

Donating Member





Street Cred

: 31



I just sold my 18 foot heavy duty car trailer. Market was kinda slow and I did not get all of my asking price, but it was really just sitting for 3 years on blocks. It was not a tilt bed, I like that on yours, very handy.


Pontichev327

G3GM Enthusiast





Street Cred

: 7



Similar topics
---
Permissions in this forum:
You
cannot
reply to topics in this forum