+23
Joe73
thatfnthing
74Malibu383
bigredlaguna
Damon23
Limey SE
Hs1973
77camino
SSTOOLMAN
pila
77ElClassic
crice63
impalamonte
JB2wheeler
Mcarlo77
77mali
DaveFury
alowerlevel
riddick75
testpilot61
knightfan26917
Roadcaptain S3
chevellelaguna
27 posters
Page 7 of 7 •
1, 2, 3, 4, 5, 6, 7
Car looks great!

If you're having clearance issues with those header collectors, you can always cut them off and use Band Clamps. I've done it on every set of headers I've ever used. You get what you pay for as far as the clamps go though. I've had some that don't seal very well, and started using the Vibrant ones.

https://www.summitracing.com/parts/vpe-11730/overview/


74Malibu383

Donating Member





Street Cred

: 26



Showtime73 wrote:That looks awesome man!!  All the hard work really came through in the end.  
Thank you! Still have some issues with leaks and need to complete and redo several things, so always in the build:D  
74Malibu383 wrote:Car looks great!

If you're having clearance issues with those header collectors, you can always cut them off and use Band Clamps. I've done it on every set of headers I've ever used. You get what you pay for as far as the clamps go though. I've had some that don't seal very well, and started using the Vibrant ones.

https://www.summitracing.com/parts/vpe-11730/overview/

Thank you! Never had an idea of using such connectors on v8 headers
I think there will be leak problems because headers are real 3"=76.2mm and all other pipes are metric (76 mm)

builtnotbought

G3GM Member





Street Cred

: 3



In the beginning of the summer I managed to wash under hood space, closed everything with plastic bags but didn't know till the end if it will start engine normally lol. Never washed such old design engines carbed engines.
Shine on you crazy diamond
Loved this random photo so much, warm russian country evening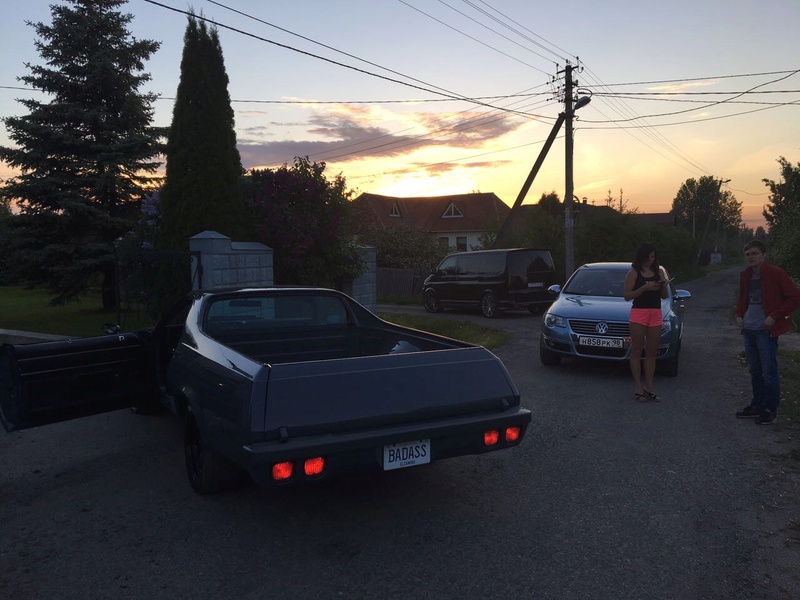 Tuned up airlift V2 controller, made preset ride heights. On ride height, that is in the middle of the front suspension travel, unfortunately I catch and slide on every speed bump on my way with exhaust pipes. So need to air it up not to leave something on the road. And speedbumps became very popular nowadays, I have 4 in each way driving out of my home.
The most curious thing about this car is that it can drive freely aired out. Being so low aired out I can turn 275/40/17 wheels lock to clock with no problem when upper control arms are nearly hitting inner fenders. And there is still gap to go down more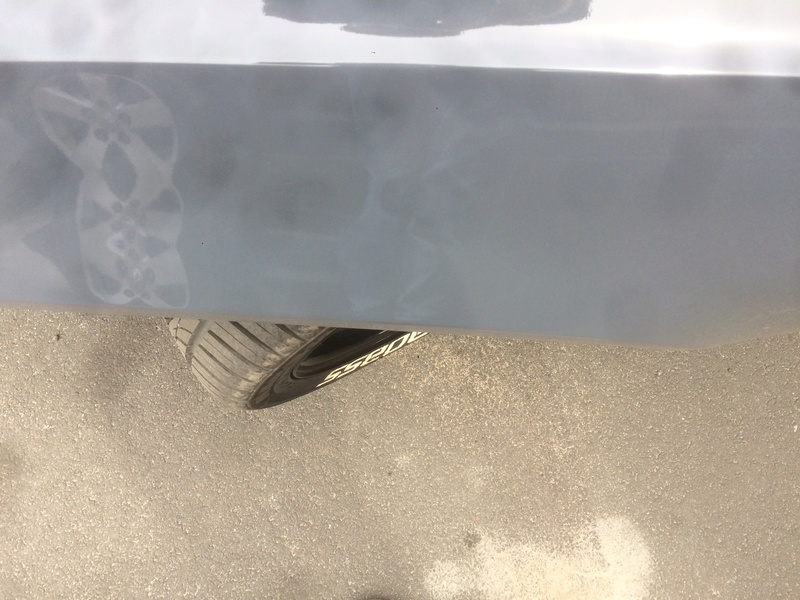 Like Lambo Grigio Telesto color because it looks different in any type of light.
Besides that I was invited to 3 shows during summer and I think visited them with success except for crookedly fitted front end parts, not closing hood because it still hits underhood braces and bent tailgate by myself with peeling paint after trying to repair it
 Need to rebuild front end this year and modify hood to let it close. It's very cool to look at photos and mention that everybody look at the car and especially look into the bed where air install is. lol
Sorry for so many similar photos but on each random photo you can see people watching car
The first was Tsunami Picnic in the suburbs of Saint-Peterburg, ski-resort territory.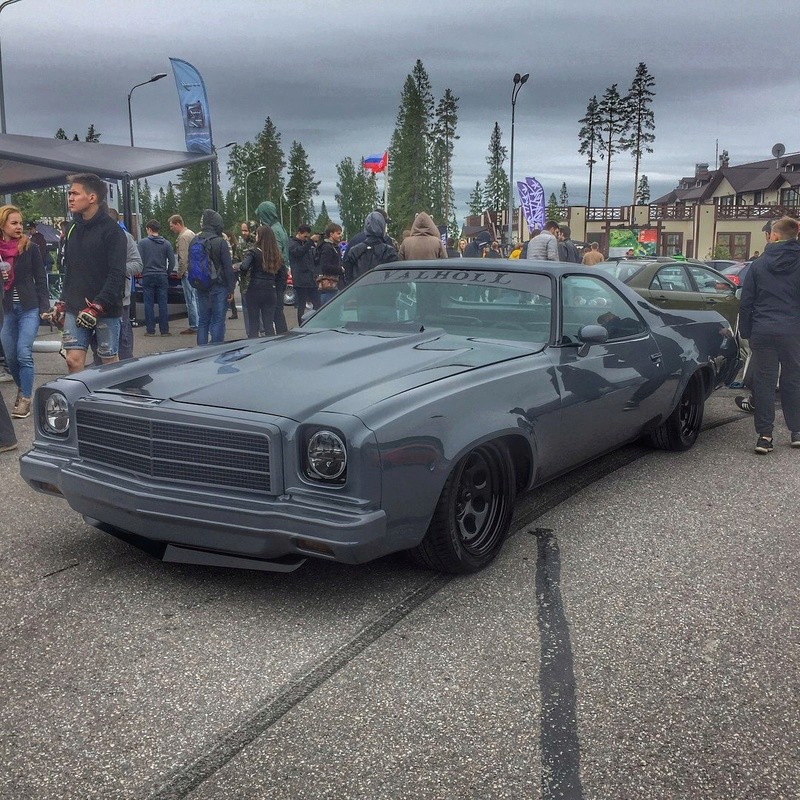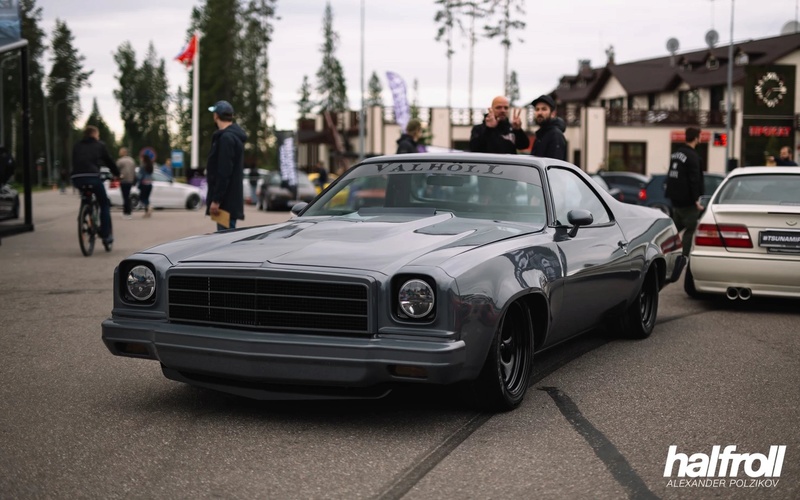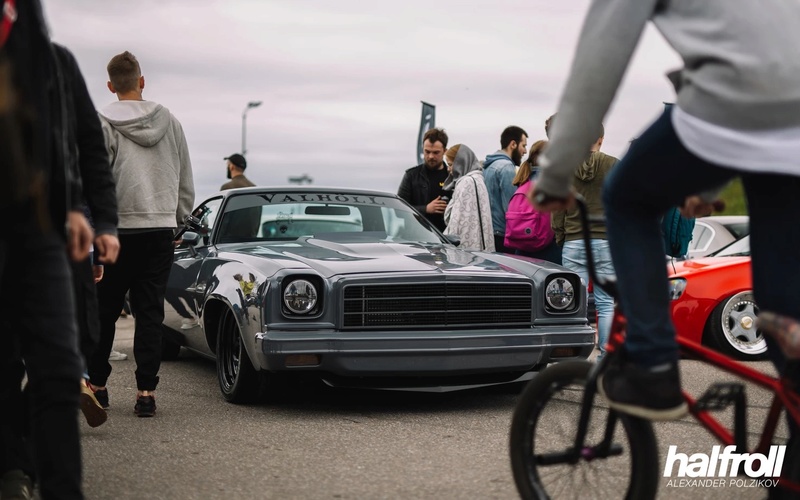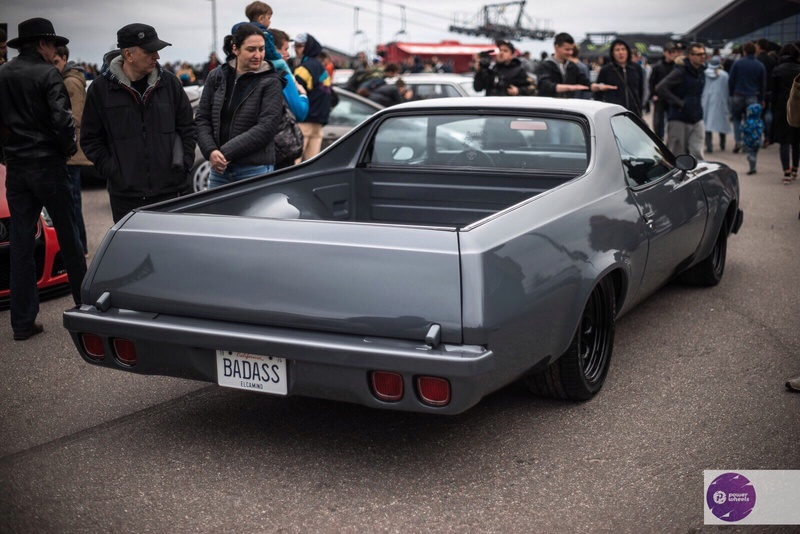 This is me lol, trying to scratch smth on the door with keys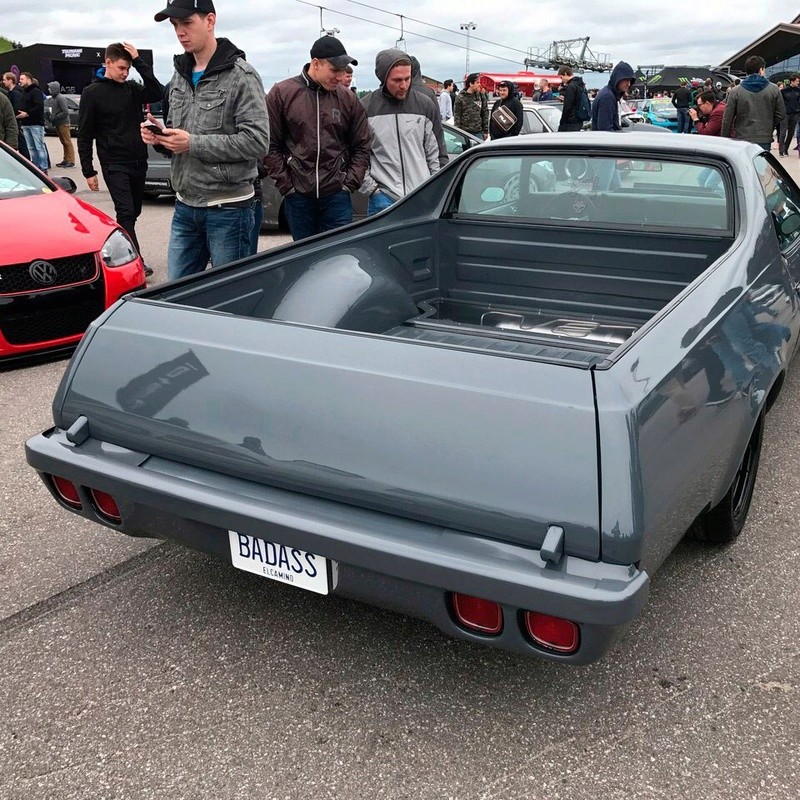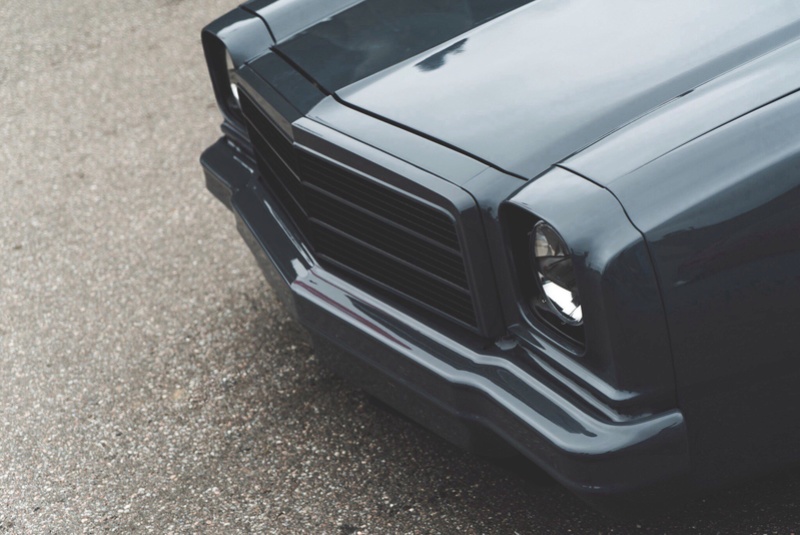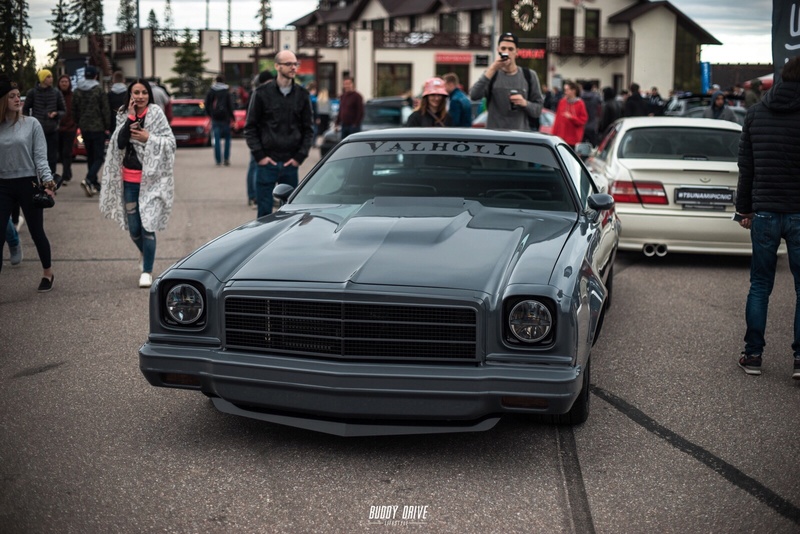 Got onto the first page of web magazin about this event
And took TOP16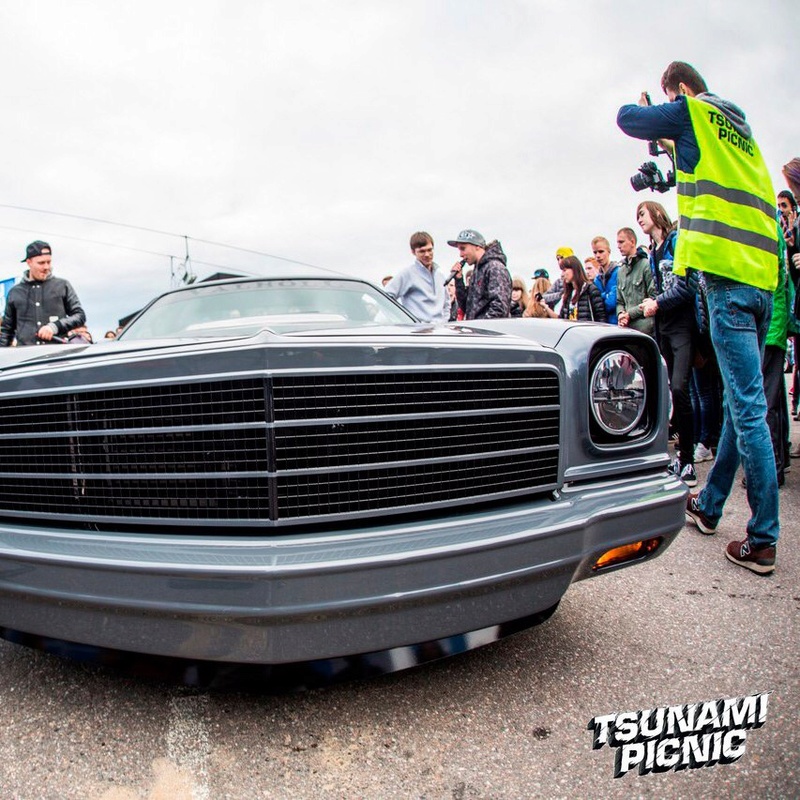 The next was Royal auto show in the city, indoor show with too many cool cars and I managed to park the car in the middle of the area!
Got the TOP 4 award!!!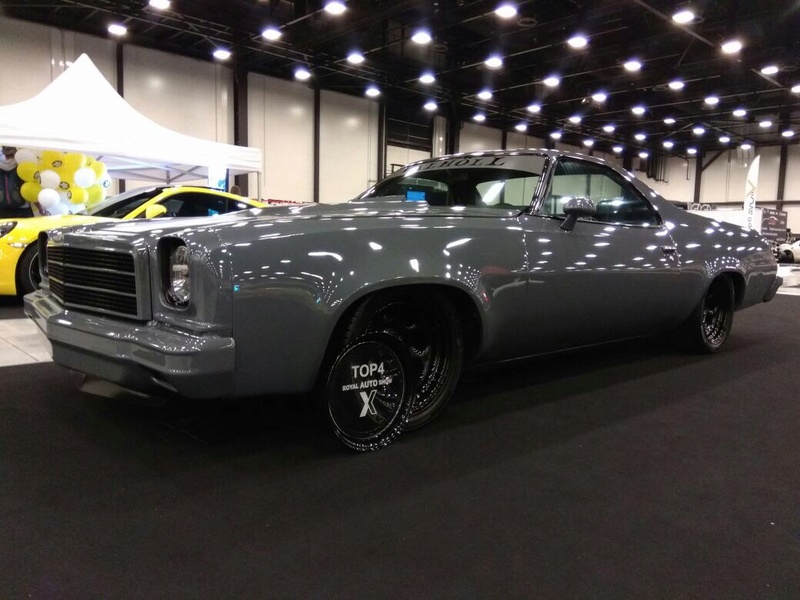 This was just local meet but photographer caught the car in it's usual mode, with open hood and spare parts laying around lol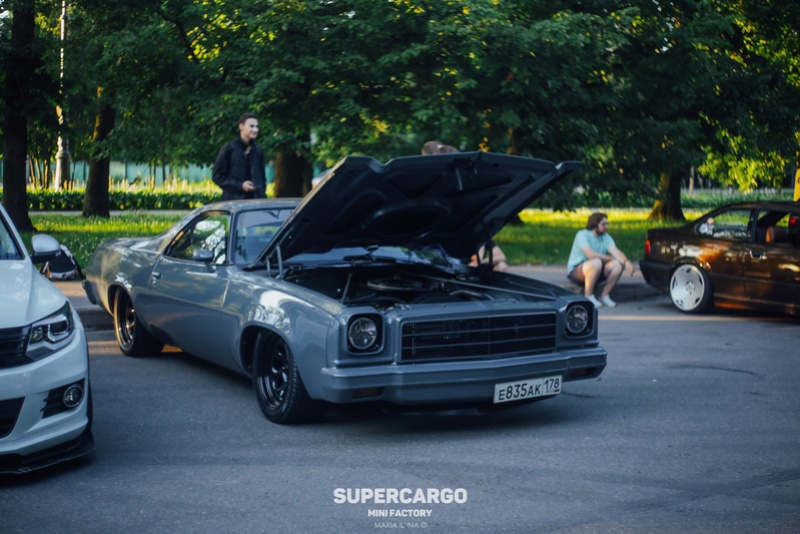 Oh, and I didn't show here my interior, I got only one good photo and yes it's not mine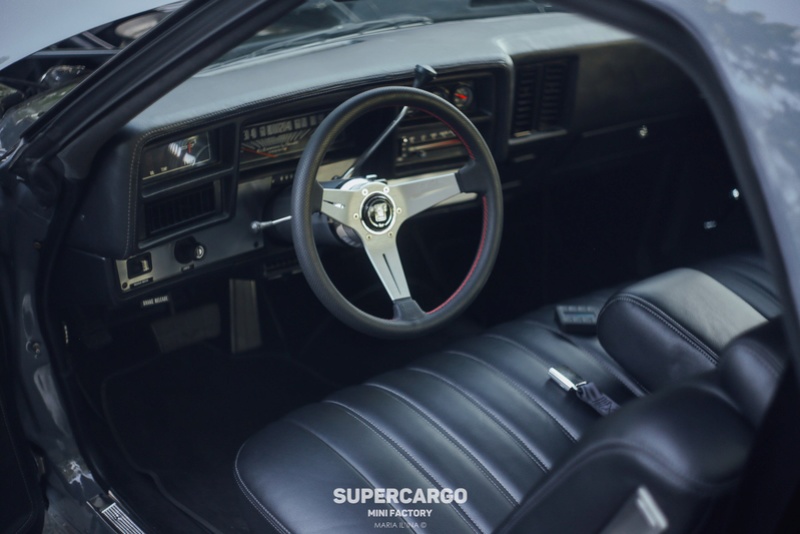 The third show was an Original meet, american car show from all over the center of the country and even with Finnish guys!
I got bad area to park the car with no lights so nobody can see me but I succeed staying indoors as it was heavy raining.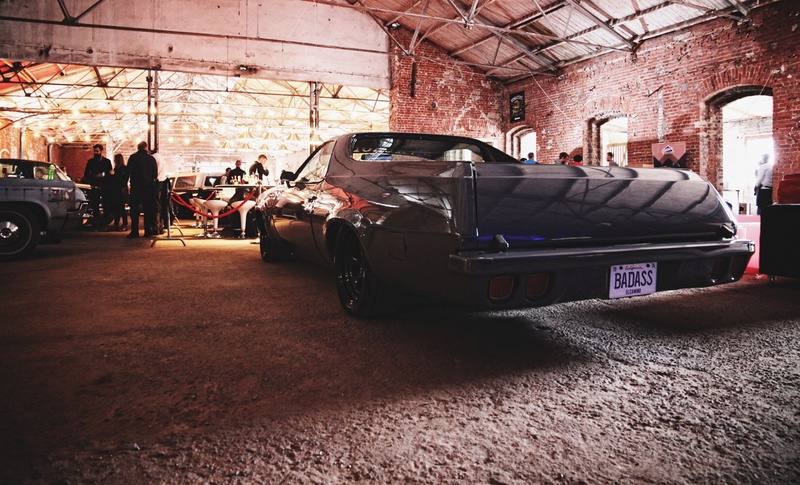 There were no winners or loosers just people gathering and communion.

builtnotbought

G3GM Member





Street Cred

: 3



Congratulations on the awards -- you deserve them for all the hard work you've done! And it looks like the hood closes just fine.

thatfnthing

Donating Member





Street Cred

: 65



Congrats !!!!! Car looks great !!

Joe73

Donating Member





Street Cred

: 80



WOW! Congrats sir. You have created one fine looking El Camino. It appears you're of a younger age. For someone of your age to accomplish what you have, puts us of the older people to shame. Keep up the great work!

fasrnur

G3GM Enthusiast





Street Cred

: 9



Thank you very much, sirs! You must know that without help from people of this forum there would be no such project!

builtnotbought

G3GM Member





Street Cred

: 3



You be making headlines in no time. Great looking car, and the hard work is paying off.

Showtime73

Donating Member





Street Cred

: 1



Congrats! You know that i like your car.

Now you only have to enjoy it!
Nice job.

tropdeprojet

Donating Member





Street Cred

: 5



tropdeprojet wrote:Now you only have to enjoy it!
I wish if it was so, lol
Thank you sirs!

builtnotbought

G3GM Member





Street Cred

: 3



Page 7 of 7 •
1, 2, 3, 4, 5, 6, 7
Similar topics
---
Permissions in this forum:
You
cannot
reply to topics in this forum