+23
dynchel
driveit
chevellelaguna
Trbulnc
74Malibu383
thatfnthing
JiMi_DRiX
77mali
Limey SE
Joe73
Tom77
1973montec
jrb75
1973chevelle
1973 454 MONTE
The Dude
74MonteCarlo
Laguna Budman
BlackChevelleSS
knightfan26917
coreys73chevelle
yogreasygramma
ant7377
27 posters
Page 5 of 5 •
1, 2, 3, 4, 5

orange Juiced

G3GM Enthusiast





Street Cred

: 9



I'm kinda in the same fix. The passenger door on my Elco ( same as a Chevelle ) didn't originally have the sport type mirror, so I'll have to figure out where to put one & cover the basic mirror holes....
The Elco is a '75 plain-jane model, with stuff added from a Classic model...

pila

Donating Member





Street Cred

: 43



Mine was the opposite.  It was a base model that got replacement doors from a classic (sport mirrors came with the doors)

dynchel

Donating Member





Street Cred

: 40



Here you go, gentlemen.  Measured on a '76 El Camino with factory correct mirror and spacer.
First photo shows distance of mtg stud holes (ones with arrows) from front of door as measured along the raised ridge of the door (top of tape measure is aligned with the ridge).  Using that as a guide, and measuring upwards at a 90 degree angle, I got a distance of 13 1/2 " to center of forward hole.  Rearward mtg hole is at about 16 5/16" to center.  In other words, a center-to-center distance between holes of about 2 13/16".
Second and third photos show distance from bottom of outer window wiper molding (or, where it would be if it weren't missing).  I got about 1 7/8" to center of hole.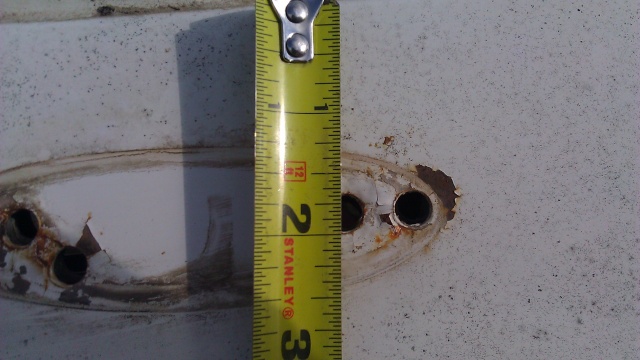 These dimensions should get you very, very close to factory.  The other two holes shown are for the protruding pegs on the mirror base spacer gasket.  The metal bracket that mounts inside the door (between the inner and outer shell) makes for a perfect template if you're using an actual passenger mirror from a Chevelle/El Camino.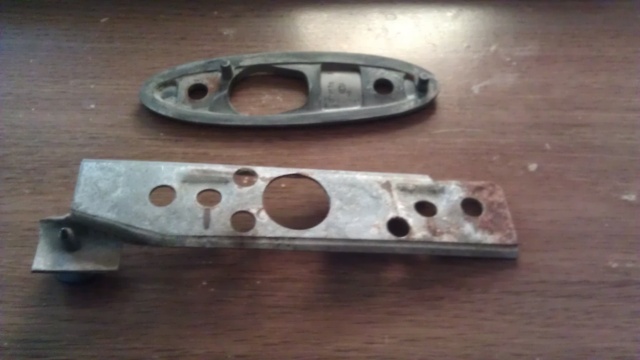 Hope this helps.  Ask if you have questions.

Mcarlo77

Donating Member





Street Cred

: 77



HEY ! Thanks for that info ! You are the man !!

pila

Donating Member





Street Cred

: 43



Thanks Steve, planning on working on this today.
Joe73 wrote:That is a nice tangerine color.  HOK makes nice stuff.  Definitely post up what clear it is.  Once I put my stripes back on I'll shoot the whole thing with some nice clear.  I was looking at this companies clear.  http://www.southernpolyurethanes.com/
This is the clear we are using, bought it yesterday locally for $127 after taxes with medium hardener. advantage 575 clearcoat


orange Juiced

G3GM Enthusiast





Street Cred

: 9



I like the 7021 Euro clear from transtar.[url=[url=https://servimg.com/view/17248508/414]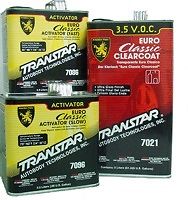 Wallyuph

Donating Member





Street Cred

: 31



Page 5 of 5 •
1, 2, 3, 4, 5
Similar topics
---
Permissions in this forum:
You
cannot
reply to topics in this forum