+4
The Dude
Tom77
abajc3
prostreet75
8 posters
I restored this back in 2001. Its a 18' 1978 Rogers Jet Boat. Growing up having a lot of history with Rogers Boats, I had to build one. Its a great dual purpose, ski all day - Race all night boat. Me and my wife are both gearheads, I'm the mechanical side and she is the show and shine side, and this was our project. Completely gutted it and built her up fresh at home in the garage. She's GPS at 104.

Check out the vid... https://www.youtube.com/watch?v=nYqeZLg9Efc
https://www.youtube.com/watch?v=ej0BWusxnrg
And it might not visually look like much in the video, but that boat I'm racing against has a 565 ci motor on NOS in it.
[img]
[/img]
[img]

[/img]
[img]

[/img]
What is everyone elses other toys? Lets see'em!

prostreet75

G3GM Member





Street Cred

: 0



i love boats! my family owns a 17 ft fisherman with an evinrude 75 outboard. its a far cry from what you have, but makes a nice family cruiser. id really like to have a v8 powerboat, but gas prices over here just suck.

we have it docked in italy for better part of the year and go there every sunday. its like a 20min drive, so its quite convenient. in the autumn when it gets too cold to swim we do a lot of fishing, especially squids.

what lake is this at?

abajc3

G3GM Member





Street Cred

: 3



Two wheels fun also!

Tom77

Donating Member





Street Cred

: 9



I love the little toys. The go kart has walked away from the Enduro at 45 mph. You could say that it's been tinkered with, lol! I almost swapped a 2 stroke Kawasaki 440 Snowmobile engine on it, but decided to keep it as is for the moment. Slicks and a foot throttle have since been put on it though. This pic was just after I got it put together & I wanted to do some playing around.
Just got rid of this bike, but it was fun to kick around the woods in.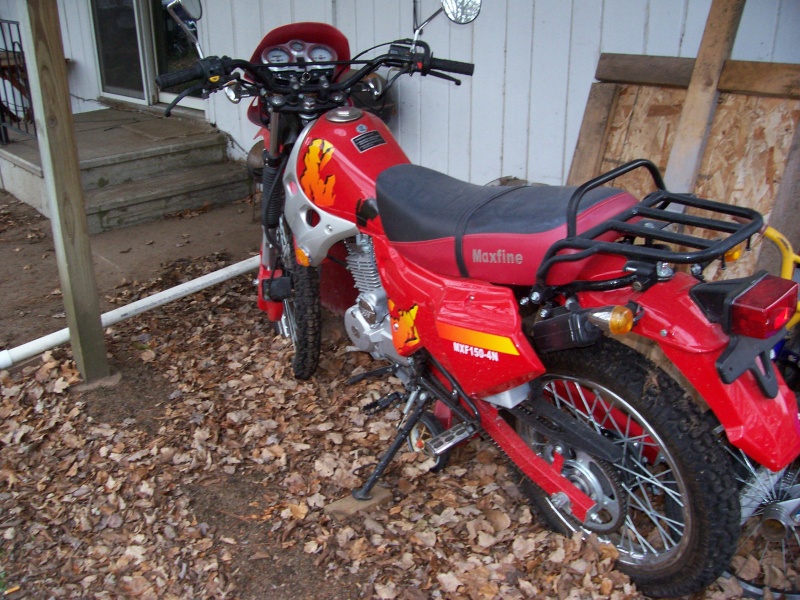 My favorite toy, a Kikker 5150. Suicide shift, hard tail, ape hangers, springer front end, what else does a guy need? I can cruise comfortably at 60 mph. Soon to be re-powered. Thinking about getting a 140 or 160 & modifying it. Possibly adding nitrous to it if I need more "kick".
Also have another go kart powered by a 6.5hp HF motor and a 110cc mid-bike. Had an RC10 & a couple of three wheelers for a while. No pics of any of them besides the RC car.

The Dude

Management





Street Cred

: 48



Got to love a surf board with big rat in it!
If I'm not playing my GT5 on the PS3 I'm out with a good little truck.
[img]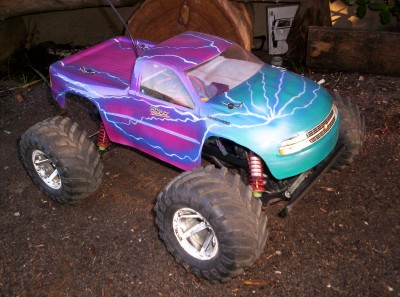 [/img]

74chick

G3GM Member





Street Cred

: 6



heres what i do whit my play time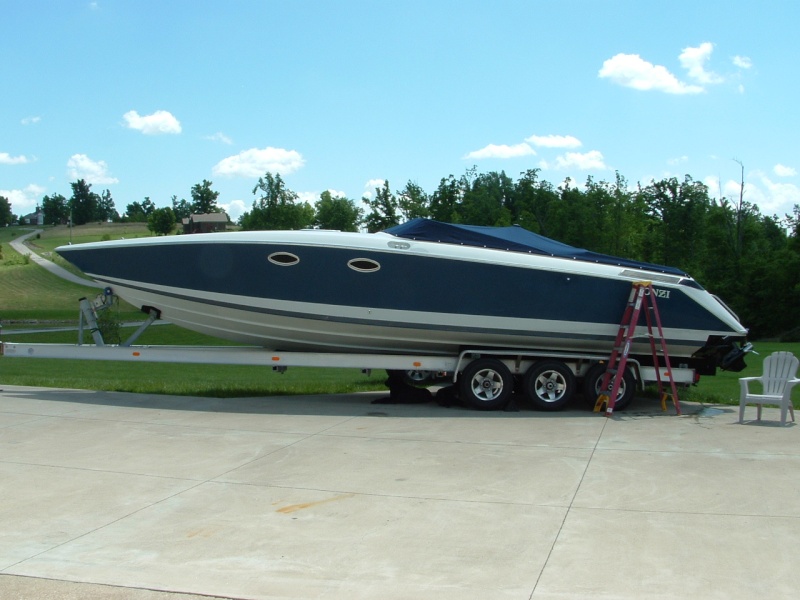 https://www.youtube.com/watch?v=hgR4hzGaVIc&feature=related https://www.youtube.com/watch?v=UNBbYu8Sv1w&feature=mfu_in_order&list=UL
nolin lake in ky

https://www.youtube.com/watch?v=hr2WsrUKd-M&feature=mfu_in_order&list=UL

laguna454/4spd

G3GM Member





Street Cred

: 3



While not classified as "toy's", my son & I took a trip out to cedar point in sandusky ohio. We road every coaster in the place. My favorites are Top Thrill Dragster & Millenium Force. These rides are not for the faint of heart and are pretty sick. TTD goes from 0-120 mph in like 2 seconds and you fly up a 410' tower & back then down very quickly. M- Force cruises @ about 80 mph and is as smooth as silk...LOTSA FUN for us coaster freaks.

https://www.youtube.com/watch?v=LbN3NU4hIZg

https://www.youtube.com/watch?v=jbXPhOFRxTc&feature=related

77mali

Donating Member





Street Cred

: 62



Laguna454/4spd- Ever been to Cumberlands Poker Run? Im leavin in a couple hours to head that way, talk about a party

oldstofty

G3GM Member





Street Cred

: 7



oldstofty wrote:Laguna454/4spd- Ever been to Cumberlands Poker Run? Im leavin in a couple hours to head that way, talk about a party
ohh hell yeah i should be right now but my neck is broke i mean missed up it hits me once in a while i was ready too go today but the neck thing started up on me i am bumed thats where the pics where taken harmon creek/party cove cant get back to 76 falls any more the party is at harmon creek damm havnt missed a porker in years

laguna454/4spd

G3GM Member





Street Cred

: 3



Similar topics
---
Permissions in this forum:
You
cannot
reply to topics in this forum