+34
Joe73
crice63
bracketchev1221
73ss
clanceman427
thatfnthing
Limey SE
fasrnur
g3chevy / Mr Pontiac
Roadcaptain S3
Mcarlo77
Hawk03
ant7377
1975 S3
77mali
jerry46765
Jeff-45
1cheapshot
dynchel
JF74chevelle
Tom Kochevar
Hs1973
dine73ss
Damon23
alowerlevel
driveit
chevellelaguna
RossK73
marks454ss
impalamonte
Dinomyte
Wallyuph
BK-75
1973montec
38 posters
Page 15 of 15 •
1 ... 9 ... 13, 14, 15
Ok, exhaust is installed.  I also have a V-band clamp on the out end of the muffler.  The band is tig welded on.  That way the hanger above the rear supports the out end of the muffler and if I remove the V band clamp and the collector bolts, I can remove the front of the exhaust and the over the axle tail pipes will stay in place.  Just thinking ahead in case I have to pull the trans or something.
My next step will be to remove the exhaust, dress up the welds if need be, clean the pipes and shoot them with high temp paint.  Then run the car for a bit, let it cool, run it a bit longer, let it cool, then drive it normal.  
Just fyi.  I got the exhaust installed by Performance Custom Exhaust in Deer Park, Long Island, NY.   140 Brook Ave # E, Deer Park, NY 11729   (631) 586-2043  Owners name is Frank and he does all the work.  Very nice guy to deal with..
BTW, this is the Jegs 64-72 offset/offset 2 1/2" kit.  Installer said he would have preferred the 73-77 kit since it utilizes offset in / center out just like stock for our cars.  But I wanted to use Pypes Race Pro mufflers and they only come offset/offset.
My main concern for the install was for it to fit up nice and high and have the tips cut like stock and exit like stock. Im not a fan of mufflers that hang low. Looks sloppy to me. Especially since "A" bodies have that nice spot under the back seat for the mufflers to tuck up nice and high.
Here's some pics as it sits now.  I'll post a few when I paint it up.  Probably next spring.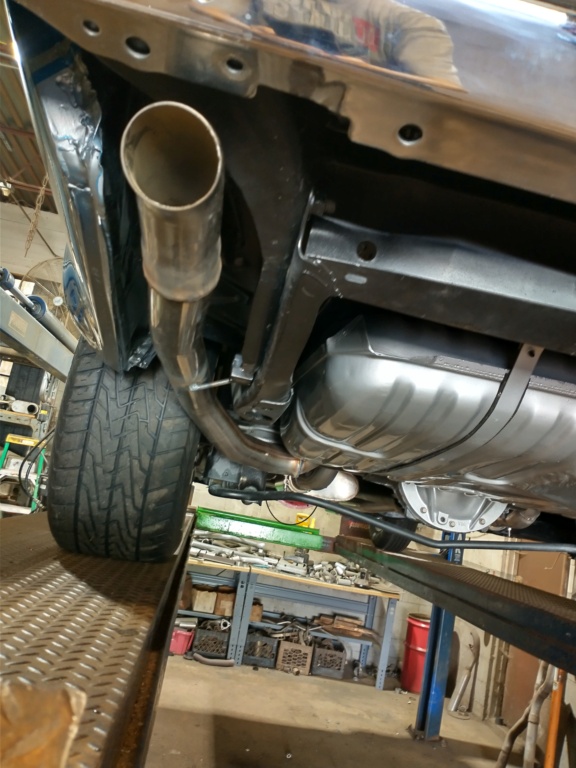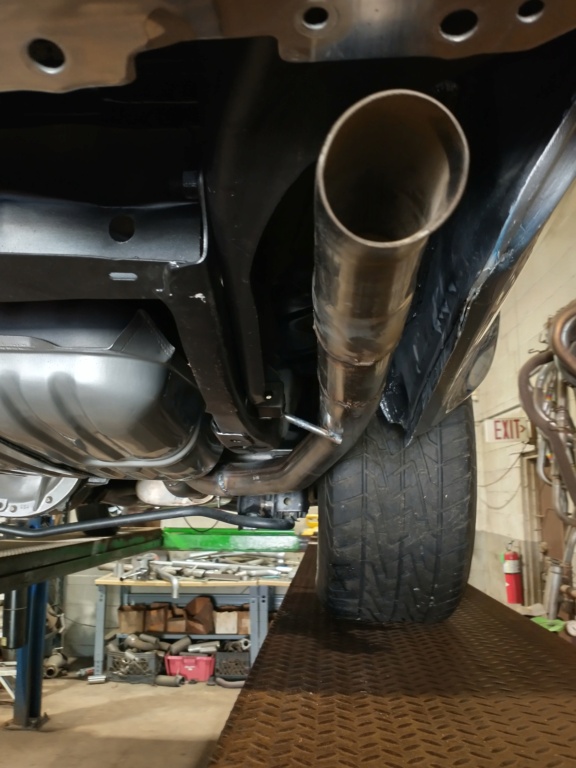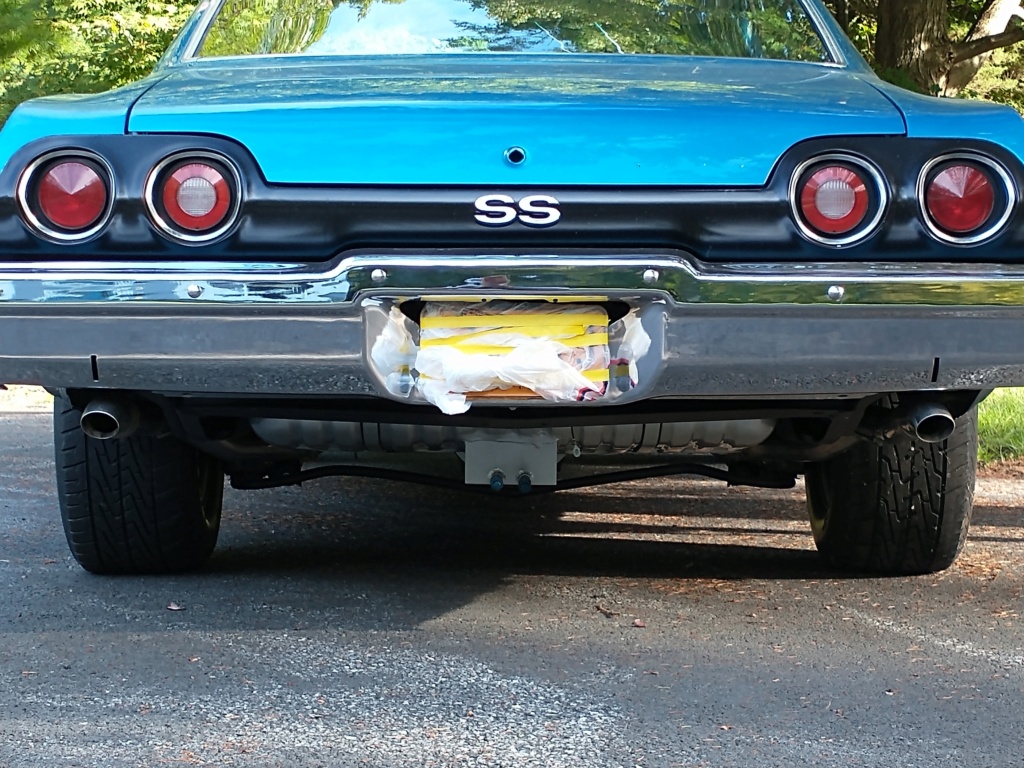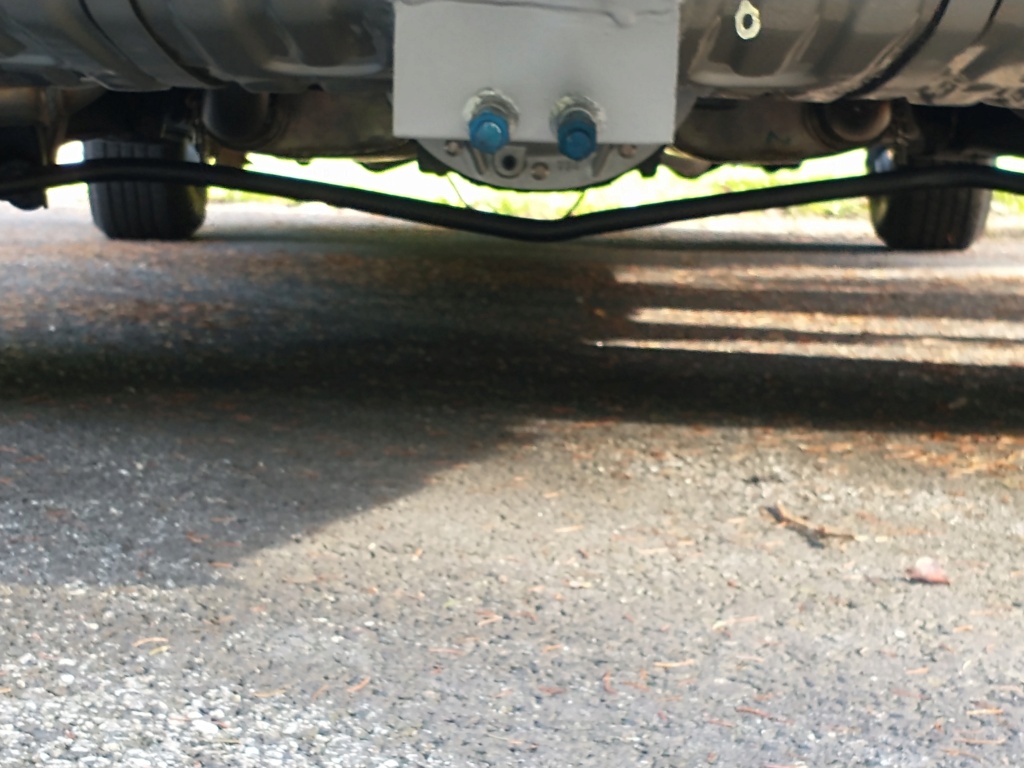 Joe73

Donating Member





Street Cred

: 80



You went all the way out to Deer Park? I used to live in West Babylon. Is Frank the guy with the pictures of the Fox body mustang on the shop wall with the 8 ball on it or something like that? I think he did an exhaust for a 69 Cougar I was working on 20 years ago.

bracketchev1221

G3GM Enthusiast





Street Cred

: 15



Ray, it probably is the same guy. I wasnt in the office at all, only in the shop. He said he has built a bunch of fox bodies and is building one with his some right now.

Joe73

Donating Member





Street Cred

: 80



Joe,looks fantastic! He did a really nice job.

ant7377

G3GM Addict





Street Cred

: 36



Thanks Ant. I still have that air cleaner for you.

Joe73

Donating Member





Street Cred

: 80



Joe,I will get over there. Busy with work. I want to see the car too.

ant7377

G3GM Addict





Street Cred

: 36




Joe73

Donating Member





Street Cred

: 80



76 Malibu and fasrnur like this post

g3chevy / Mr Pontiac

Donating Member





Street Cred

: 31



Holy Moly Joe Looking good brother


___________________________________________
1977 Chevelle SE x2
One Mild original
one Wild NON original
Anthony

Limey SE

Management





Street Cred

: 97



Page 15 of 15 •
1 ... 9 ... 13, 14, 15
Similar topics
---
Permissions in this forum:
You
cannot
reply to topics in this forum